Iran
IRGC Official: US, Zionists Pursuing Failed Plots against Islamic Revolution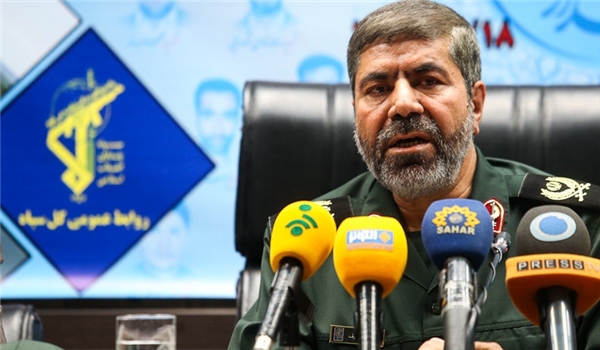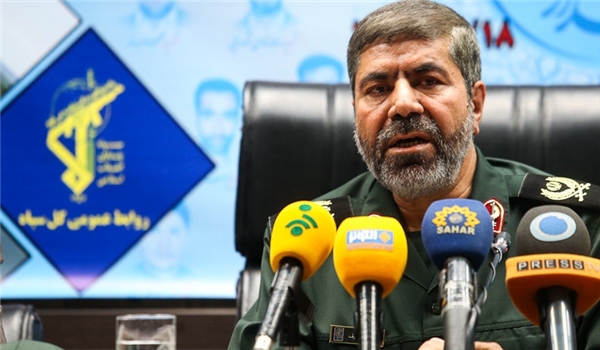 Head of the Islamic Revolution Guards Corps (IRGC) Public Relations Department General Ramezan Sharif underlined the failure of the US and Zionists' plots against the Islamic Revolution, and said the enemies are not capable of staging a military attack against Iran.
"Today, the US and the Zionists have grown desperate how to fight the Islamic Revolution of Iran; they know that wherever they embark on military action, they will fail and therefore, they are seeking to wage a soft war (against Iran)," Sharif said in the Southeastern city of Zahedan on Sunday.
"The enemy is never able to stage a military attack against Iran," he stressed.
Sharif also said Iran has always emphasized unity among Muslim states, and the enemy has been striving hard to undermine and destroy Tehran's measures to this end.
In relevant remarks earlier this week, IRGC Lieutenant Commander Brigadier General Hossein Salami underlined enemies' failure in implementing their different plots against Iran, and said the country is now growing into a world power.
"Today, the regional Iran is turning into a global Iran," Salami said, addressing the Armed Forces officials in Tehran on Wednesday.
Stressing that the power balance has changed in Iran's interest by the important events which have happened in recent years, he said, "Iran's strategies gave us access to the enemy in the region and when the enemy entered our operational zone, its weak points became more obvious."
Salami said that the enemy wanted to cripple the Iranian society through sanctions, decrease the country's regional clout by political isolation and vacate the Iranian society and the Islamic Republic's energy by internal seditions but Tehran made their plots fall flat through understanding their strategies.