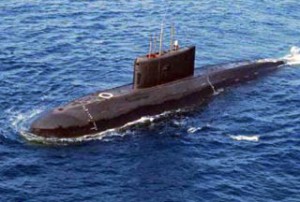 Iran's Islamic Revolution Guards Corps (IRGC) has announced plans to hold a major defense exercise in the Strait of Hormuz in late January.
"The sensitive conditions of the Middle East region have multiplied the need for us to be ready to defend the country," commander of the IRGC Navy, Rear Admiral Morteza Saffari said on Tuesday.
RAdm Saffari said different units of the IRGC navy would take part in the maneuver to try out their new tactics and equipment in real life situations.
He added that the IRGC forces would use the experience they had gained in previous Persian Gulf and Strait of Hormuz exercises in the upcoming drill to increase their defensive abilities.
The commander explained that both IRGC naval personnel and its newly introduced equipment would be put to the test.
He also noted that the various stages of the drill would be planned out based on logical strategies, specific objectives and time limitations.
According to RAdm Saffari, the message Iran is trying to send out is that any aggressors that violate the country's borders will encounter a strong response from the Islamic Republic's defense forces.
RAdm Saffari said the drill also aims to reassure neighboring states that, by cooperating with each other, regional states can maintain the security of the Persian Gulf and the Strait of Hormuz without the interference of foreign powers.
The Strait of Hormuz is an essential waterway that connects the oil-rich Persian Gulf region to the Sea of Oman, and thereon to the Indian Ocean. A large portion of the oil that the world uses passes through the Strait on a daily basis.
Other than the IRGC Navy, the Iranian army also plans to hold a defensive exercise in late January or early February.
The announcement comes amid speculations that the US is preparing to launch an attack on Iran with the help of Israel.
The former Malaysian Prime Minister Mahathir Mohamad has recently added to those speculations by verifying them.
"Obama is preparing for a (military) offensive on Iran with the help of his ally, the Israeli regime," IRNA quoted Mohamad as writing on his weblog.
Mahathir said the US is expected to launch the war on Iran on the pretext that the Islamic Republic is seeking to build a nuclear bomb.
He said that the US will introduce "forged evidence" showing Iran aims to "start a nuclear war against the world," just as it did before invading Iraq.
Mahathir's warning came as some US intelligence sources confirmed Iran's assertions that a document published by a British daily about Tehran's nuclear program was a fabrication.
According to a recent article, penned by renowned investigative journalist Gareth Porter, former CIA official Philip Giraldi has revealed that US intelligence agents believe Israel or Britain forged the document, which was published by the Times of London.
On 14 December, the Times of London published a document, which alleged that Iran had been secretly experimenting on a key component of a nuclear bomb called the "neutron initiator."