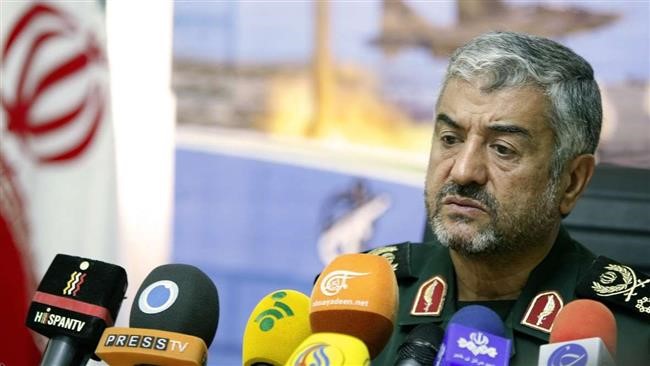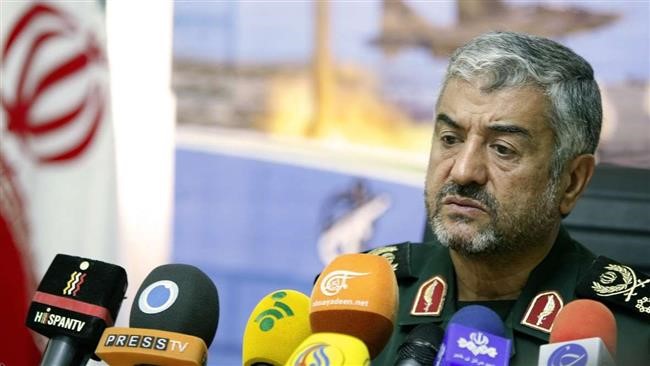 Iran's Islamic Revolution Guards Corps (IRGC) says it is prepared to show a quick and tough reaction to Saudi Arabia over the recent deadly crush in Mina, near the Saudi city of Mecca, PRESS TV reports.
"The IRGC has prepared all potential capacities to show Iran's rapid and harsh reaction [to Saudi Arabia]" in line with remarks by Leader of the Islamic Revolution Ayatollah Seyyed Ali Khamenei to take the Saudi regime to task over the catastrophic incident in Mina and to restore the rights of the victims, IRGC Commander Major General Mohammad Ali Jafari said on Saturday.
""The IRGC is firmly and strongly ready for any measure at any time and in any region to defend the dignity of Muslims, particularly the revolutionary Iranian nation, if necessary," Jafari added."
On Wednesday, Ayatollah Khamenei said Saudi Arabia has not made good on its obligations regarding the deadly Hajj incident, saying Iran's possible response will be "tough and harsh."
"Should we decide to show any reaction, our reaction will be tough and harsh," said the Leader.
Jafari further emphasized that the IRGC would take revenge on cruel Saudi rulers for the "heinous crime" during the Hajj pilgrimage rituals.
The IRGC commander said the Muslim world is fed up with Saudi crimes such as the killing of civilians in Yemen, the suppression of Bahraini people, sectarian killings in Iraq, ethnic discord and the spread of terrorism.
The Mina crush occurred on September 24, Saudi Arabia claims nearly 770 people were killed in the crush, but officials with Iran's Hajj and Pilgrimage Organization say about 4,700 people, including 464 Iranians, lost their lives in the tragedy.