Iran
IRGC rejects reports about death of Quds Force commander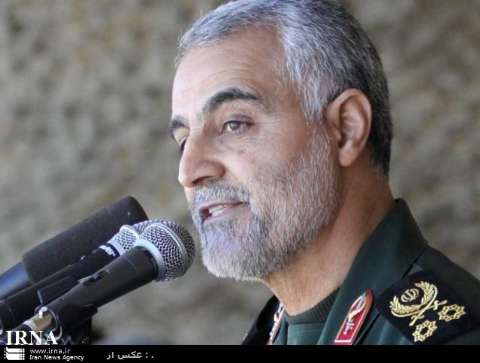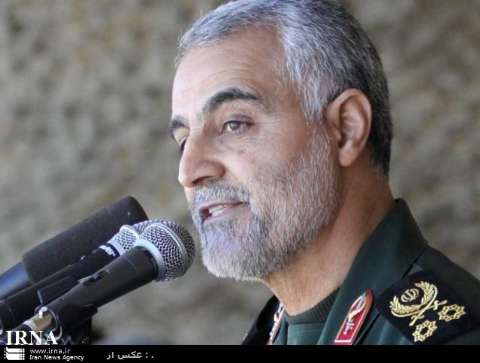 The Islamic Revolution Guards Corps (IRGC) has rejected media reports about the death of Commander of Iran's Quds Force Qassem Soleimani in the recent explosion in Syria's capital, Damascus.
Head of the IRGC Public Relations Department Lieutenant General Ramezan Sharif on Sunday accused the media that reported the bogus claim of serving Israel and attempting to influence the Muslims and Arabs' public opinion in order to weaken their support for the resistance and Islamic Awakening.
"Because of the recent events in Syria and Iran's support for Palestine's resistance, some Arab media outlets have targeted Iran with their propaganda in a hostile and unethical manner," Sharif said.
"These media have spread many rumors about Iran including a claim about General Qassem Soleimani's presence in Syria and at the site of the recent bombing at Syria's National Security Bureau," he added.
Four senior Syrian officials including Defense Minister Dawoud Rajiha, Deputy Defense minister Assef Shawkat, Security Chief General Hisham Ikhtiyar and Assistant Vice President Hassan Turkmeni were killed in the bombing at the headquarters of the National Security Bureau last Wednesday.
Syrian cabinet ministers and senior security officials were meeting inside the building at the time of the explosion. Interior Minister Mohammad Ibrahim al-Shaar, were injured in the blast. He is reported to be in a stable condition.
The terrorist Free Syrian Army (FSA) and another armed group fighting against the Syrian government have both claimed responsibility for the attack.
Syria has been experiencing unrest ever since March 2011. Many people, including large numbers of security forces, have been killed in the turmoil.
Outlaws, saboteurs, and armed terrorists are behind the unrest.