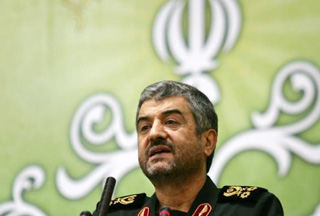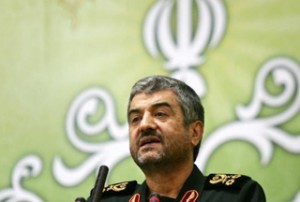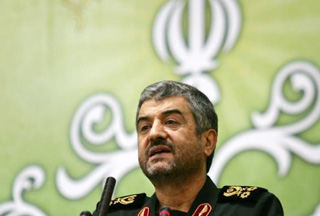 The Islamic Revolution's Guards Corps (IRGC) Commander says that the body is the sole armed and organized protector of the Islamic Revolution.
"Based on (Iran's) constitution, the Islamic Revolution's Guards Corps is the sole armed and organized supporter of the Revolution and its achievements," IRGC Commander Mohammad Ali Jafari told IRNA on Friday, adding that the body honors the mission.
Jafari said IRGC was formed to protect the Revolution and its eminent goals and continued to mention that the country's officials have so far expressed their consent about the body's accomplishments.
"Preparing to eradicate threats and demolish conspiracy (against the Islamic Republic) is one of the serious duties of the Guards Corps" Jafari said pointing to the various military, political, sociological and economical threats implemented against the Revolution by its enemies.
Earlier, Commander Jafari had praised the IRGC's handling of the post election unrest in Iran and taking the initiative to calm the country.
"These events put us in a new stage of the revolution and political struggles, and all of us must fully comprehend its dimensions," General Jafari emphasized.