Iran
IRGC Spokesman: Iran Needs to Boost Defense Power to Confront Israel's Continued Threats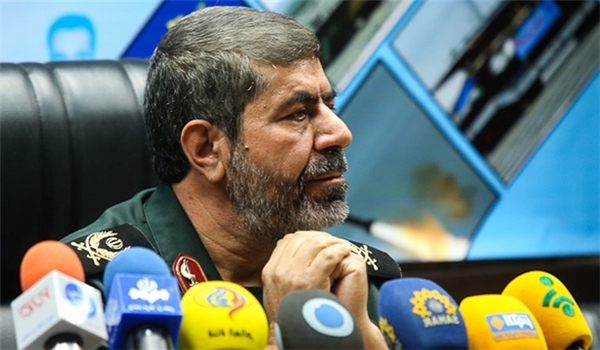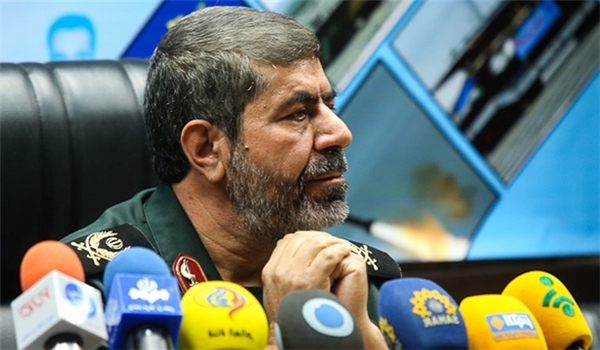 Head of the Islamic Revolution Guards Corps (IRGC) Public Relations Department General Ramezan Sharif underlined the necessity for bolstering Iran's defense power to confront Israel which is permanently threatening the country.
"The Quds Occupying regime has always threatened our interests, and the US has always stressed its commitment to assist the Zionists," Sharif said on Wednesday.
"This has a clear message for our nation and government, that we should grow powerful to earn the necessary level of deterrence in our defense power so that no one will dare to think of making aggression against us," he added.
In relevant remarks on Tuesday, Iranian Deputy Defense Minister Brigadier General Amir Hatami underlined that Iran's defense power and its advances in building different weapons and military equipment have discouraged enemies from launching war on the country.
Addressing the managers and personnel of the defense ministry in Tehran on the occasion of the Iranian new year (started on March 20), General Hatami said that the enemies have resorted to different plots and measures to endanger Iran and used the economic pressures and sanctions as a weapon against the country.
Stressing the effectiveness of the Iranian people and officials' efforts to make progress despite the difficulties created by embargos, he said, "The obvious instance of this sincere act can be seen in the defense industry, where despite extensive foreign sanctions, young Iranians have made so much advancement that they have discouraged the enemies from making military aggression against the country."
Also, in June, Iranian Ground Force Commander Brigadier General Ahmad Reza Pourdastan underlined that the country's enemies do not dare to attack Iran due to the domestically-grown deterrence power of its Armed Forces.
"We have home-made weapons and equipment, and the preparedness of our Armed Forces caused the (US-led) coalition forces who were close to our borders not to dare to attack us," Brigadier General Pourdastan said.
The Iranian Ground Force commander underlined that the US has changed its war tactics and has resorted to proxy wars due to the preparedness of the Army, IRGC and Basij (Volunteer) forces.
"After the September 11, 2001, the US had not come to only capture Iraq and Afghanistan… , but their main intention was Iran; but they could not do anything due to Iran's power," Brigadier General Pourdastan said.