Iran
IRGC to Stage Naval Wargames in Iran's Southwestern Port Next Week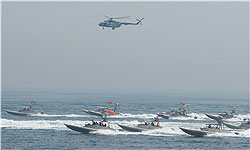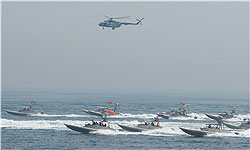 The Islamic Revolution Guards Corps (IRGC) plans to stage naval maneuvers in Iran's Southwestern port city of Khorramshahr next week.
General -Director of Khuzestan's Foundation for the Remembrance and Promotion of the Holy Defense's Values Abdul-Majid Aqili told FNA in the provincial capital city of Ahwaz on Wednesday that the IRGC naval exercises will be held on Khordad 3 (May 24), marking the anniversary of the liberation of Khorramshahr city from Iraqi occupation during the eight-year Iraqi imposed war in the 1980s.
Former Iraqi dictator Saddam Hussein's forces captured the port city of Khorramshahr on October 26, 1980 in a surprise attack on the early days of the Iraqi-imposed war on Iran but Iranian forces liberated the city in a massive military operation named 'Beit ol-Moqaddas'
Also on May 24, the Army Ground Force will exercise their capabilities in asymmetric warfare in massive wargames due to be held in Iran's Central province of Isfahan.
Commander of the Army Ground Force Brigadier General Ahmad Reza Pourdastan said the wargames, dubbed as Beit ol-Moqaddas 25, will be held in the general zone of Isfahan on May 24.
"Armored, artillery and airborne units will participate in the weeklong drills," he stated, adding that the participating units will use live ammunitions.
Iranian officials and commanders have repeatedly underlined that all military exercises and trainings of the Iranian Armed Forces are merely meant to serve deterrent purposes.