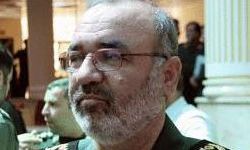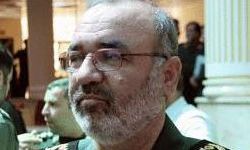 A senior commander of the Islamic Revolution Guards Corps announced on Monday that the IRGC and the Army have devised a reliable plan to defend Iran's nuclear power plant in the Southern city of Bushehr.
"As the IRGC and Army have designed defense systems for all points of the country, An assuring defensive plan has also been devised for the Bushehr nuclear power plant," IRGC Lieutenant Commander General Hossein Salami said.
Salami underlined that the IRGC enjoys all the defensive structures needed for fighting a long-term war against the biggest and most powerful enemies, and said that the force is ready to defend the Islamic Revolution with more advanced weapons and equipment than the past.
He referred to Iran's self-sufficiency in producing its needed weapons, and boasted that the country's defensive weapons are so powerful that even their testing intimidates the enemies.
The Iranian Armed Force have recently test-fired different types of newly-developed missiles and torpedoes and tested a large number of its home-made weapons, tools and equipments, including submarines, military ships, artillery, choppers, aircraft, UAVs and air defense and electronic systems, during massive military drills.
Defense analysts and military observers say that Iran's wargames and its advancements in weapons production have proved as a deterrent factor, specially at a time of heightened threats by the US.
Tehran launched an arms development program during the 1980-88 Iraqi imposed war on Iran to compensate for a US weapons embargo. Since 1992, Iran has produced its own tanks, armored personnel carriers, missiles and fighter planes.
Yet, Iranian officials have always stressed that the country's military and arms programs serve defensive purposes and should not be perceived as a threat to any other country.