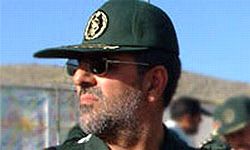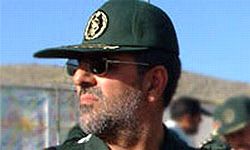 Commander of the Islamic Revolution Guards Corps (IRGC) Ground Force Brigadier General Mohammad Pakpour urged Iranian officials to issue the required orders for his troops to attack the Jundollah terrorist group in Pakistan.
"This is not acceptable to us that terrorists enter Iran from a neighboring country and stage terrorist action," Pakpour told FNA on Tuesday.
The Pakistan-based terrorist group Jundollah, headed by Abdolmalek Rigi, has claimed responsibility for a Sunday deadly attack in the city of Sarbaz in Sistan and Balouchestan province which killed 42 and wounded 28 others.
Lieutenant Commander of the Islamic Revolution Guards Corps (IRGC) ground force Brigadier General Nourali Shoushtari, Sistan and Balouchestan province's IRGC commander General Mohammadzadeh, Iranshahr Corps commander, Sarbaz Corps commander and Amiralmoemenin Brigade commander were among the martyrs of the terrorist attack.
"No doubt Rigi is in Pakistan and the members of his gang are being trained by certain arrogant countries like the US and Britain and a number of arrested members of the group have confessed to this fact," Pakpour added.
Meantime, the commander pointed out that such acts of terrorism cannot stir sensations and feelings of the IRGC members hard enough to drive the IRGC out of the path of rationality.
"Yet, IRGC will no doubt stage a crushing retaliation and this course and method of action (of ours) is unstoppable," the IRGC Ground Force commander underscored.
Iranian President Mahmoud Ahmadinejad on Monday called on the Pakistani government to help Iran arrest and punish the terrorists in charge of the recent attack.
"Iran and Pakistan enjoy brotherly relations with each other but the presence of the terrorist elements in Pakistan is not justifiable, and the government of Pakistan should help arrest and punish the criminals as soon as possible," Ahmadinejad said in a phone call with his Pakistani counterpart Asif Ali Zardari on Monday.
Zardari, for his part, voiced regret and extended his condolences to the people and the government of the Islamic Republic of Iran over the terrorist incident in Sistan and Balouchestan.
Reminding terrorist acts in Pakistan, Zardari said that his government has started massive operations to confront and root out terrorism in the country.