Iran
IRGC's Fighter Jets Equipped with New Air-to-Ground Missiles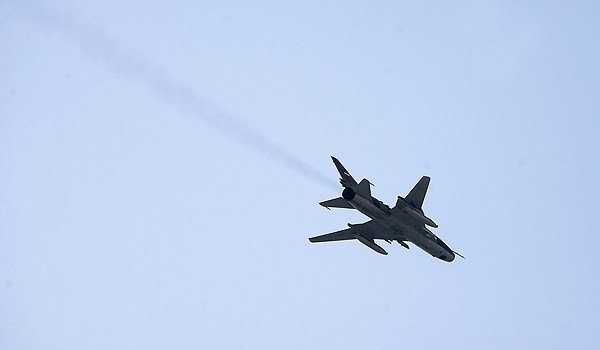 The Islamic Revolution Guards Corps (IRGC) Aerospace Force has mounted new air-to-ground missiles on its Sukhoi-22 fighter jets.
The footages of a visit by Supreme Leader of the Islamic Revolution Ayatollah Seyed Ali Khamenei to the IRGC Aerospace Force's exhibition of achievements in 2014 which have been released recently show that the IRGC has equipped its Sukhoi-22 fighters with the guided Fajr-4 air-to-ground missiles.
Fajr is a 333-mm-caliber rocket which has earlier been upgraded to the guided version missiles in two models of Fajr-4 and Fajr-4CL.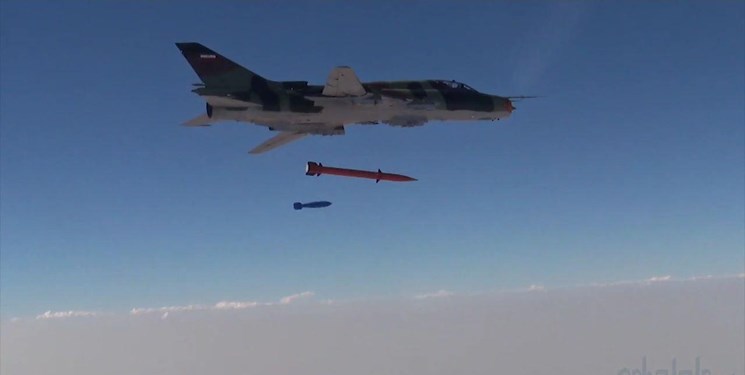 Iran has in recent years reinvigorated its military air fleet despite the US sanctions.
Iranian Army Airborne Commander General Yousef Qorbani announced on Monday that his country's powerful helicopter fleet ranks first in West Asia and fifth in the world.
"We are in possession of the most powerful helicopter fleet in West Asia and our great helicopter fleet is the fifth in the world," General Qorbani told FNA.
He added that the Iranian helicopters' winning card in the battleground is their fire power, saying that this power has been enhanced appropriate to the conditions of today wars.
"This means that we do not fire at the enemy from close range, but we target them in the fire and forget format from far distance," General Qorbani said.
He also added that Iranian experts are combining the helicopters' arms systems with night-vision systems to strengthen their combat power at night, noting that a large number of the country's helicopters will also be equipped with self-protection systems.
"Today, we do not send unarmed helicopters to anywhere that it cannot defend itself; meaning that today, even our logistic helicopters have been armed," General Qorbani said.