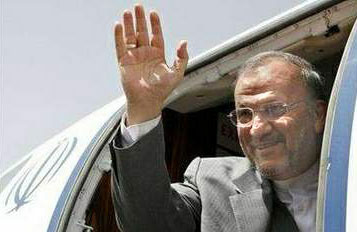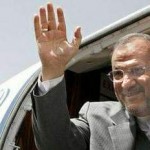 IRI Foreign Minister Manouchehr Mottaki, who arrived in Kuwait City for a short visit on Tuesday, said Iran and Kuwait can cooperate in many fields.
He called trade one of those fields, adding "we now have trade exchanges with several Persian Gulf Cooperation Council members at the level of billions of dollars. This can be extpanded to the other members too."
Mottaki, who arrived in Kuwait City on his way back from D8 meeting in Kuala Lumpur, said there are many opportunities for Kuwaitis and other countries of the region in the fields of tourism and pilgrimage and we intend to facilitate the ground for those who want to invest in the real estate.
Mottaki also said another issue which is very important is environment protection in the region, adding that we are consulting with PGCC members about the problem of dust in the region.
Among other environmental issues is the situation of the Persian Gulf and the issue of artificial islands which can endanger marine ecosystem.
Considering Kuwait position as the next host for PGCC summit, the Kuwaitis can take important steps toward regional interaction, Mottaki urged.