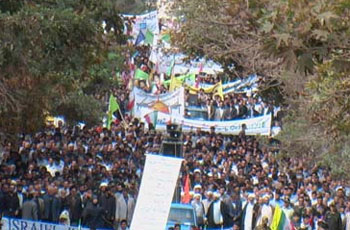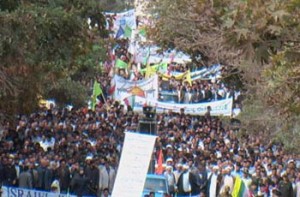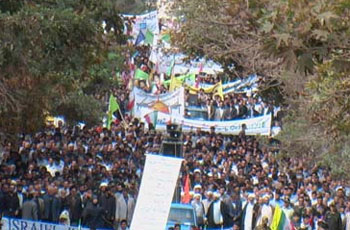 Different Iranian governmental and non-governmental organizations issued a manifesto in which they asked Iranians to take part in Qods Day rallies.
The manifesto calls for the wise people of Iran to renew their loyalty to the Palestinian cause and Lebanese Resistance.
It also asks the people to show their allegiance to the momentous decree of late Imam Khomeini and the Leader of the Revolution guidelines. It asks Iranian to demonstrate their hatred towards the Zionist regime and US policies.
The manifesto is signed by the Islamic society of trades and market, Baseej of medical community, Islamic Revolution Housing Organization, and the Society for the Liberation of Qods.