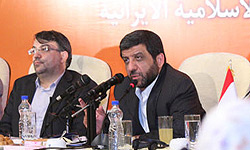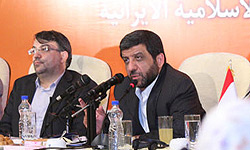 Head of the Islamic Republic of Iran Broadcasting (IRIB) Ezzatollah Zarqami Thursday called the upcoming heads-of-state summit of the Non-Aligned Movement (NAM) a show of power against the world arrogance.
"Holding the conference is a power show against the arrogant powers and when the summit is held in Iran, the issue will show itself more," Zarqami told FNA.
"That the Islamic Republic of Iran, which is the flag-bearer of campaign against the world arrogant powers today, is the host of the conference shows the Iranian nation's power at the international level and conveys this message that the Iranian nation can play a role in international equations contrary to the aspirations of the world arrogant powers," he added.
The 16th NAM summit will be held in the Iranian capital, Tehran, from August 26 to 31.
NAM is comprised of some 120 member states and 17 observer countries.
NAM is an international organization of states considering themselves not formally aligned with or against any major power bloc. NAM is the largest grouping of countries outside of the United Nations.
NAM member states represent nearly two-thirds of the United Nations' members and comprise 55% of the world population, particularly countries considered to be developing or part of the Third World.