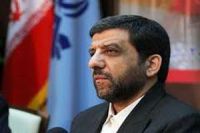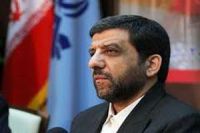 The Head of the Islamic Republic of Iran Broadcasting corporation, (IRIB), Ezzatollah Zarghami, has stressed that the IRIB — Iran's national broadcaster — should fully reflect Islamic and revolutionary ethics, morals, and values".
Speaking on Tuesday morning, in the "Media Horizons" Conference, at the IRIB conference centre, and addressing a large audience of Television producers, broadcasters, managers and film-makers, Ezzatollah Zarghami emphasized that it is essential to observe morals, values and decency in all radio and television programmes, and that IRIB, as Iran's national broadcaster, should fully reflect Islamic ethics, morals, and values".
Elsewhere in his remarks, Zarghami referred to the IRIB's important mission of supporting freedom of expression and dissemination of ideas, and he said: "The IRIB will do everything it can to reflect the views of all strata of Iranian society, working within the bounds of the law, and trying to be as evenhanded and fair as possible.
Referring to the upcoming presidential elections in Iran (due in June 2013) and the goals of the IRIB in covering these presidential elections, Ezzatollah Zarghami said the IRIB will try to give coverage to the views of all presidential candidates, and the valuable guidelines of the Leader of the Islamic Revolution, Ayatollah Seyyed Ali Khamenei, provide the best model in this regard.