Iran
Irish lawmakers arrive in Iran for talks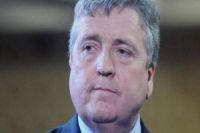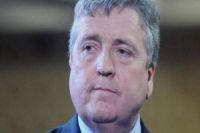 An Irish parliamentary delegation has arrived in Tehran to meet and hold talks with the officials of the Islamic Republic of Iran.
According to Press TV, the team, which arrived in Tehran on Friday, is headed by Pat Breen, the Chairman of the Oireachtas (Irish National Parliament) Foreign Affairs and Trade Committee.
During the four-day official visit to Iran, the Irish delegation is to sit down with Iranian officials, including Foreign Minister Mohammad Javad Zarif, Majlis Speaker Ali Larijani as well as Chairman of the National Security and Foreign Policy Committee of the Majlis Alaeddin Boroujerdi, announced the Iranian Embassy in Dublin on Thursday.
The Irish lawmakers will also meet senior economic officials, among them Minister of Agriculture Mahmoud Hojjati and Head of Iran's Chamber of Commerce, Industries, Mines and Agriculture (ICCIMA) Gholam Hossein Shafei, to explore ways of expanding economic and trade ties.