Human Rights
Middle East
Palestine
Irish senator blasts 'israel's' denial of COVID-19 vaccines to Palestinians
An Irish senator has blasted the Israeli regime's unequal distribution of coronavirus vaccines and its discrimination against Palestinians in the occupied territories, stressing that Palestinians should be vaccinated as soon as possible.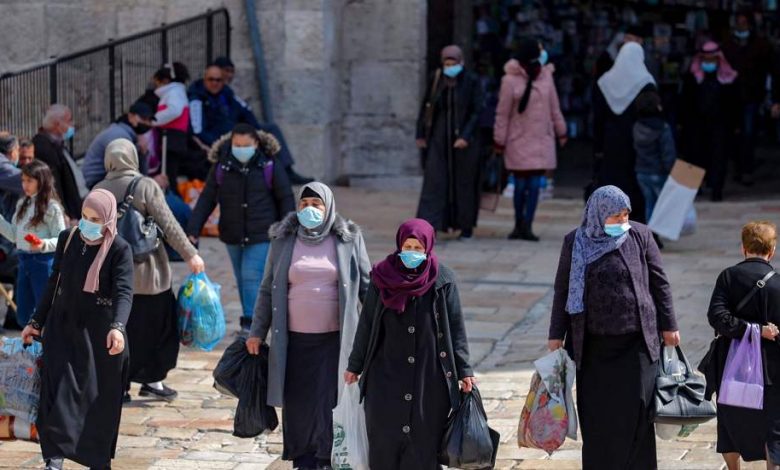 Senator Frances Blackreacted to the Israeli regime policy of denying vaccines to Palestinians at the Seanad Éireann, the upper house of the Oireachtas of Ireland, on Friday, urging Dublin to ensure equitable access to COVID-19 vaccination for Palestinians.
Black said the government in Ireland should not "exalt Israel for their vaccine regime, but condemn their discriminatory practice against the Palestinians."
She also called for more engagement through COVAX, the initiative to roll out vaccines to low and middle-income countries, and other mechanisms to secure greater supply, reiterating that Dublin should play a greater role in ensuring that there is a fair vaccine rollout for Palestinians.
Dr. Susan Power, the head of a Palestinian human rights NGO, said on Twitter that Ireland should "get #vaccines to #Palestinians in a time sensitive manner. #Ireland must condemn #Israel for its discrimination to #Palestinians."
The Israeli regime has withheld 2,000 doses of a COVID-19 vaccine that were supposed to reach the besieged Gaza Strip. The Russian Sputnik-V vaccines had been given by the West Bank-based Palestinian Authority (PA), which had decided to share some of its own supplies with Gaza.
Gaza's Health Ministry is still working with international organizations to pressure Israel into allowing the entry of the vaccines into Gaza as soon as possible.
Palestinians say Israel is committing a crime by holding up the delivery of the vaccine doses, which will have devastating consequences in the impoverished enclave. The ban of entry of the vaccine doses comes as the Gaza Strip is struggling with a years-long Israeli blockade.
The United Nations (UN) has called on the Tel Aviv regime to help ensure Palestinians will receive COVID-19 vaccination.
Stressing that the pandemic has taken a heavy toll on the occupied Palestinian territories, the UN has said the cost of lives and livelihoods there remains high, particularly in the Gaza Strip.
Palestinian officials have on several occasions expressed serious concern about the deteriorating health conditions of prisoners infected with COVID-19 in Israeli prisons.
A large number of Palestinian prisoners have over the past months been infected with the coronavirus due to the negligence of the Israeli authorities, with reports saying the number of cases has reached more than 230.
The UN has also called for the protection of Palestinian prisoners being held in Israeli jails and detention facilities amid the pandemic.
Over 7,000 Palestinian prisoners are currently held in some 17 Israeli jails, with dozens of them serving multiple life sentences.
Israel's move to deny the Palestinians access to vaccines comes as over 180,000 Palestinians have been infected with the coronavirus and more than 2,000 have lost their lives so far.
Human rights groups have accused the Israeli regime of violating the basic rights of the Palestinians.