Iran
'IRISL entitled to sue EU over losses'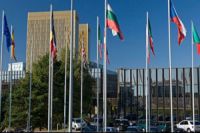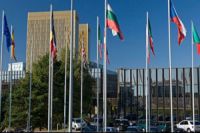 The Islamic Republic of Iran Shipping Lines (IRISL) is entitled to sue the EU for damages over its illegal sanctions as the bloc's respite to appeal against an earlier European court ruling has expired.
Press TV quoted IRISL Director of Legal Affairs Seyyed Alaeddin Sadat as saying on Monday "Following the ruling by the European Court of Justice and the expiration of the legal respite and the bloc's failure to appeal against the issued legal order, fortunately the grounds were prepared for the ruling to become finalized,".
He added "Therefore, the IRISL is now entitled to file a separate complaint to claim compensation for the losses arising from the imposition of illegal sanctions and the company will make a decision in line with its interests."
Sadat noted that based on the European court ruling, the EU must pay for the expenses incurred by legal proceeding.
The remarks come after an official of the European Union said on Tuesday the EU is maintaining sanctions against all but two Iranian firms that won challenges to the bloc's sanctions regime in EU courts.
In September, the European Court of Justice ruled that the EU sanctions against the IRISL have to be lifted.