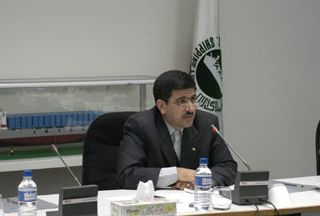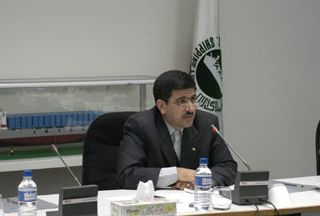 Islamic Republic of Iran Shipping Lines (IRISL) has revealed that despite the UN sanctions against Tehran, which also targets its shipping industry, no Iranian ship has been inspected so far.
Following the imposition of new anti-Iran UN sanctions, there were reports that British warships inspect Iranian cargo ships in the Persian Gulf, ISNA reported.
However, the IRISL chairman Mohammad Hossein Dajmar rejected the reports as 'rumors,' saying that no Iranian ship has been inspected so far.
In regard to the EU sanctions against the IRISL, Dajmar said that although there had been reports about the issue, the EU has not taken practical measures in this regard.
On June 9, the UNSC passed a US-sponsored anti-Iran resolution that places restrictions on the country's shipping industry in addition to other sectors.
Under the new sanctions regime, countries have the authority to inspect cargo ships, heading to or from Iran, in their own territorial waters.