Imam Khomeini
Iran
IRNA Chief: IRNA considers its mission in line with late Imam Khomeini's aspirations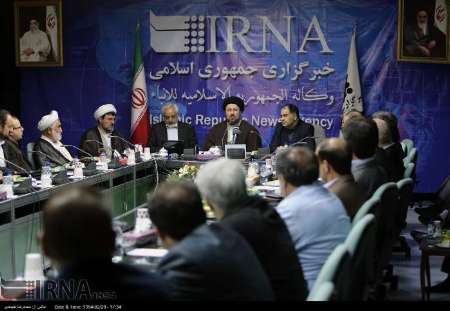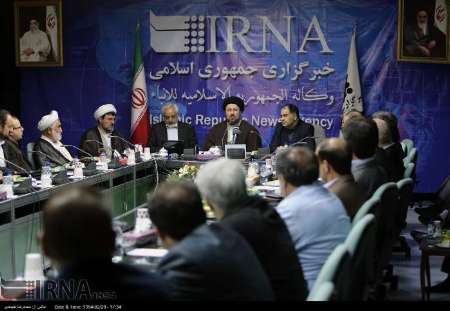 IRNA Chief Mohammad Khoddadi said on Tuesday that IRNA considers its mission in line with aspirations of the Founder of the Islamic Republic the late Imam Khomeini.
Khoddadi made the remarks in a meeting with Hojjatoleslam Seyed Hassan Khomeini and IRNA directors and chief editors.
Khoddadi said that IRNA will gain sense only under condition when being able to re-define the late Imam's thoughts for the new generations.
'We believe that there is a large gap between what we do now and what we should have done,' Khoddadi said.
Today, more than ever there is the need for re-dissemination of the thoughts of the late Imam Khomeini by international media in other languages, said Khoddadi, adding that activity in the international domain is IRNA's other priority.
IRNA's international wires and Iran Institute, including the English- and Arabic-language dailies are being published as part of the efforts.
Hojjatoleslam Khomeini toured different parts of the media.