Syria
ISIL a prelude to invade Syria: Iran FM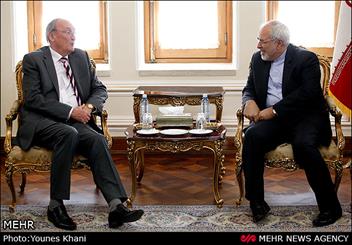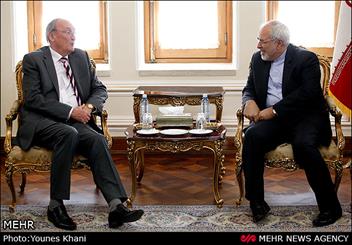 Iran's FM has expressed concerns over any attack on Syria under the pretext of fighting ISIL.
Mohammad Javad Zarif, who was talking to Speaker of Irish House of Commons Seán Barrett expressed concerns that the US-led coalition would destroy infrastructures in Syria under pretext of fighting ISIL.
Zarif added that there were capacities in both countries to expand relations in different fields.
He hoped for more ties with the European countries and said both sides determination would improve bilateral ties.
Zarif pointed to the western possible actions against ISIL and voiced regrets that the coalition strikes would destroy the Syrian infrastructure instead of uprooting ISIL.
Seán Barrett pointed to the Islamic Republic's power and dubbed the Islamic Republic as the center of peace and stability in the region.