Egypt
ISIL Affiliate in Egypt Claims Executing Police Officer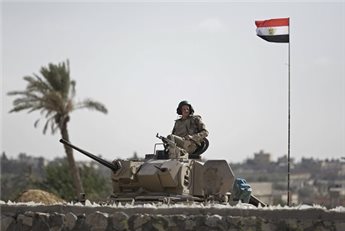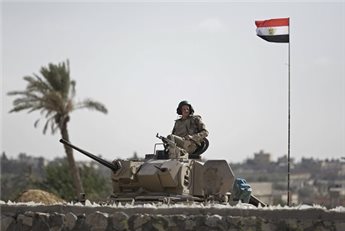 The Ansar Beit al-Maqdis, affiliate of the so-called 'Islamic State of Iraq and the Levant' (ISIL) terrorist group, claimed in a video released Monday the killing of a police officer whose body was found almost two weeks ago.
Egyptian troops found the body of Ayman al-Desouky, who had been kidnapped from near the town of Rafah on the border with the Gaza Strip, during a search operation in North Sinai on January 13.
In the video released on its Twitter account, Ansar Beit al-Maqdis (Partisans of al-Quds) said its militants abducted Desouky and later executed him.
The footage shows gunmen dragging a policeman out of a car at a checkpoint manned by militants wielding machineguns and rocket-propelled grenades.
It then shows a militant shooting the blindfolded and handcuffed officer in the head three times.
Prior to the shooting, the video titled "We swear to avenge" shows riot police arresting female protesters at Cairo's Al-Azhar University.
Ansar Beit al-Maqdis claimed a string of killings of what it says were informants to the Egyptian and Zionist security forces.
It also claimed a late October attack on troops near North Sinai's provincial capital of El-Arish that killed 30 soldiers.
In response to that attack, the authorities imposed a state of emergency in parts of North Sinai, which was extended by another three months on Sunday.
Source: AFP