Syria
ISIL Centers in Eastern Aleppo Receive Severe Blow in Syrian Army Attack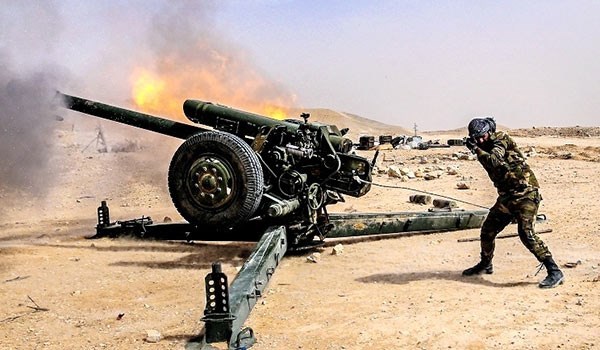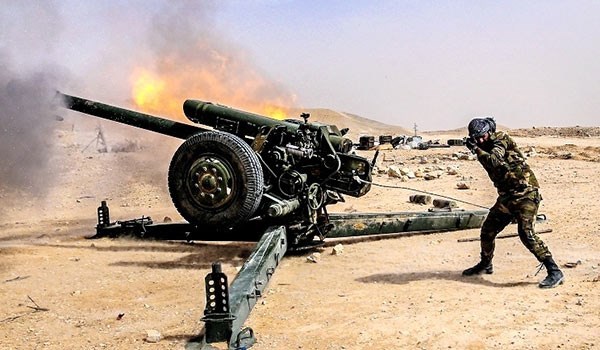 The ISIL terrorist group suffered major casualties and its military hardware sustained heavy damage after its movements came under a heavy attack by the Syrian Army troops East of Aleppo province.
The army's artillery units shelled a gathering of ISIL in the village of Um al-Mari South of the city of Deir Hafer in Eastern Aleppo, killing a number of terrorists and destroying six military vehicles.
The army men have been monitoring and targeting ISIL's gatherings in the Eastern and Northeastern parts of Aleppo, inflicting major losses on them in recent weeks.
In the meantime, a large number of the army's fresh forces have been dispatched to Eastern Aleppo to launch a large-scale operation against ISIL's positions in the towns of al-Bab and Deir Hafer to expand the chain of safety around the Kuweires airbase.
After liberation of the town of Manbij, Deir Hafer and al-Bab have been turned into the largest bases of ISIL in Aleppo province.
Also the army soldiers engaged in fierce clashes with ISIL terrorists that had attacked several positions of the government forces in the village of Showaylikh to access air force academy on Monday, killing and wounding tens of them and destroying their vehicles.
The ISIL militants that suffered a heavy death toll in the battle pulled the remaining pockets of their forces back from the Southern side of Kuweires airbase.
In the meantime, Syrian fighter jets bombed ISIL's positions in areas near Showaylikh and the road to Deir Hafer.