Syria
ISIL Commanders Fleeing Deir Ezzur after Syrian Soldiers' Rapid Advances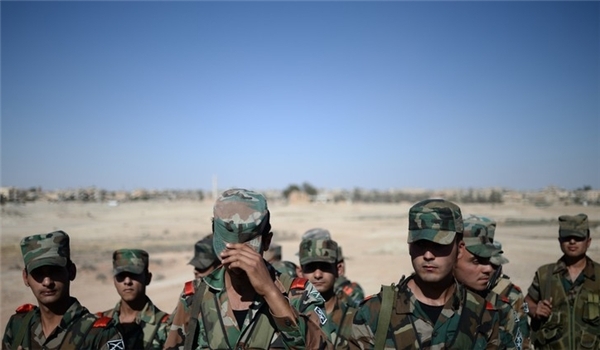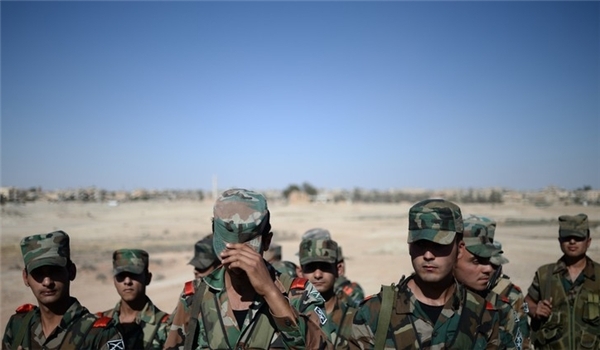 Another group of senior ISIL commanders fled Deir Ezzur as the Syrian army continues its march on terrorist-held territories in the region.
Local sources in Western Deir Ezzur confirmed on Thursday that a new group of ISIL commanders, including the terrorist group's agriculture minister named Abdol Rahman Aklat al-Aref, a commander of Islamic Police and a high-ranking ISIL security official escaped the village of Mohaymideh along with their family members.
Meantime, the government forces and their allies are preparing to start the new phase of their operations in Deir Ezzur after the arrival of reinforcements and new convoys of soldiers.
Local media reports said on Wednesday that hundreds of terrorists who have defected the ISIL after the terrorist group's heavy defeat in Syria crossed the borders to Southern Turkey as a first step to return to their countries in the Middle East, North Africa and Europe.
"The former extremist terrorists are now rallying in several towns and villages in Southern Turkey after making it through the borders," local media reported.
The ISIL has experienced heavy defeats in Homs, Hama and Deir Ezzur provinces in recent weeks.
Throughout the year, the Turkish border guards have shot dead scores of both civilians and the terrorists who were trying to cross the borders into Turkey.