Iran
ISIL days are numbered, says Iranian general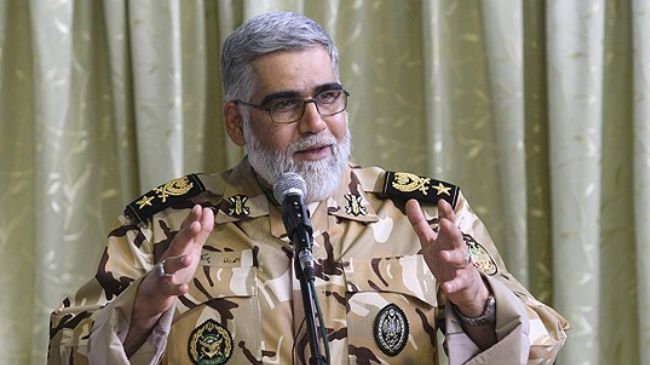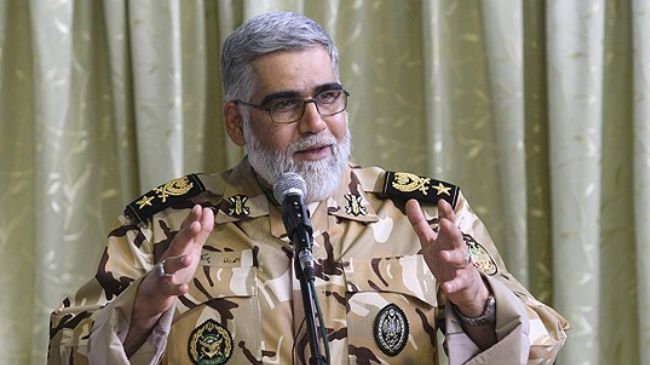 A senior Iranian commander says the days are numbered for the Takfiri ISIL group following a fatwa by Iraq's religious leaders for resistance and the ensuing mobilization of military and volunteer forces.
"In the wake of the Iraqi religious authority's edict and due to [active] role played by the army and popular forces in this country, we are witnessing withdrawal of ISIL grouplet [from areas it had captured] and its days are numbered," Commander of the Iranian Army's Ground Forces Brigadier General Ahmad Reza Pourdastan said on Wednesday.
He was referring to a June edict by Iraq's influential cleric, Grand Ayatollah Ali Sistani, calling on people to take up arms and defend their country against the Takfiri militants.
Elsewhere in his remarks, the commander said the ISIL terrorist group recently "entered the city of Jalawla" near Iran-Iraq border before being driven out.
"This (Iranian Army's ground) force is in full readiness and will not allow any infiltration via borders," said Pourdastan.
Iraq has faced brutal violence by the ISIL across the country's north and west since early June. The ISIL terrorists have threatened all communities, including Shias, Sunnis, Kurds, Christians and Izadi Kurds, during their advances in Iraq.
They have been committing heinous crimes in the areas they have taken, including the mass execution of civilians as well as Iraqi army troops and officers.