Iraq
Middle East
ISIL Evacuates Own Families From Hawija as Iraqi Army Prepares for Fresh Kirkuk Operations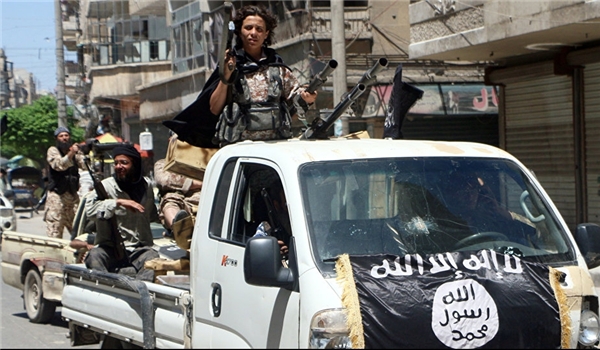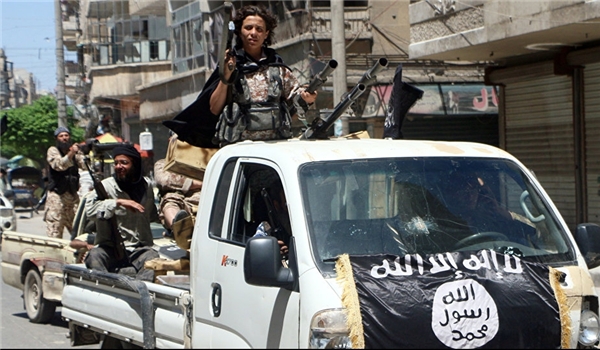 The ISIL terrorists started evacuating their own families from Hawija as Iraq's joint military forces are preparing for fresh operations to recapture the strategic region in Kirkuk province.
The ISIL terrorists are sending their families to an unknown location in Nineveh province.
Meantime, the terrorists fortified their military positions in al-Rashad and al-Riyadh regions in Kirkuk province.
Last week, Iraqi warplanes dropped leaflets over al-Huweija region calling on the local residents to stay away from the ISIL's concentration centers or if possible to evacuate the region.
"The ISIL terrorists are terrified that the Iraqi joint forces will recapture al-Sharqat region in the coming days and Iraqi army's preparedness to seize back Mosul after liberation of Fallujah," the Arabic-language al-Sumeria News channel quoted an unnamed Iraqi security source as saying on Saturday.
In a relevant development on Tuesday, Iraq's joint military forces started fresh military operations to seize back a strategic area in the Northern part of the city of Ramadi.
"The Iraqi forces kicked off their military operations to take control of al-Zankoureh region in Northern Ramadi," the Arabic-language media quoted al-Mahlawi as saying on Tuesday.
The Iraqi security forces, counterterrorism department and the country's federal police have joined hands to seize back al-Zankoureh region.
On Saturday, Commander of Anbar Liberation Operations Major General Esmayeel al-Mahlawi announced that Iraq's military forces have won another battle against the ISIL in the province and captured two more regions.
"The Iraqi Army troops, Anbar's police and anti-terrorism special units beat the ISIL back from Albu Risheh and Tawa in the Northern side of al-Ramadi," General al-Mahlawi said, adding, "The army's artillery units played very crucial role in the pro-government forces' advances against militants in the region."