Syria
ISIL Fails to Prevail over Syrian Army Positions in Southern Deir Ezzur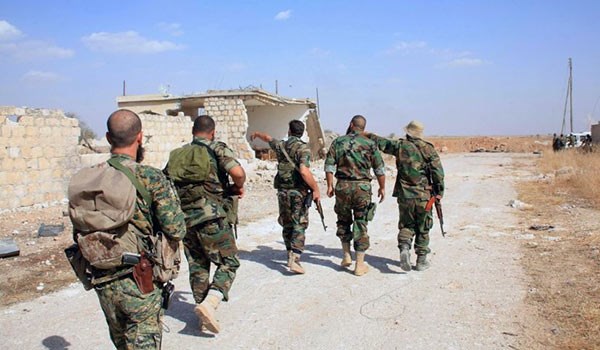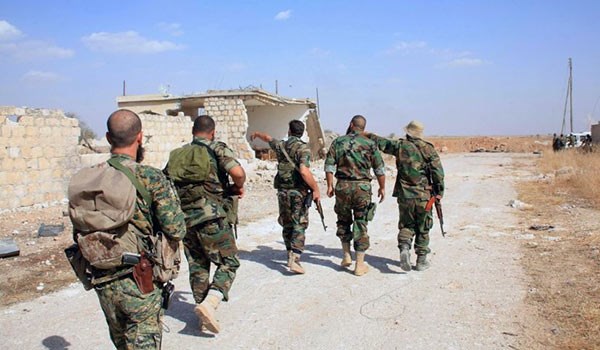 The Syrian Army forces engaged in fierce clashes with ISIL and repelled their offensive on the pro-government forces' defense lines in Deir Ezzur's military airports, killing and wounding a number of terrorists.
The army soldiers clashes fiercely with ISIL and fended off their attack on Deir Ezzur's airbase, inflicting major casualties on the terrorists.
The army's missile units, meantime, targeted a tank of the ISIL in al-Maqaber (cemetery) region in the Southwestern outskirts of Deir Ezzur, killing the tank's crew.
In the meantime, the Syrian Air Force carried out several heavy attacks on ISIL's movements and positions in the town of al-Muhassan and the villages of Marat and Abu Omar, destroying several positions and killing a large number of terrorists.
Local sources in the border town of Albu Kamal reported that ISIL hanged a civilian in al-Fiha square for unknown charges.
Military sources said Tuesday that the Syrian Air Forces bombed heavily ISIL's positions and movement South-West, East and North-West of Deir Ezzur city, destroying over 15 military vehicles and killing tens of terrorists.
The sources reported that several command posts and over 15 military vehicles were destroyed and tens of militants, including non-Syrians, were killed in the army air attacks on ISIL's positions in the village of Marat and the town of Muhassan in Eastern Deir Ezzur.
They added that the fighter jets targeted the ISIL's strongholds and movements in al-Thardah region and in the village of al-Baqaliyeh, destroying a tank and several military vehicles.
The ISIL also lost a large number of forces in the air raid.