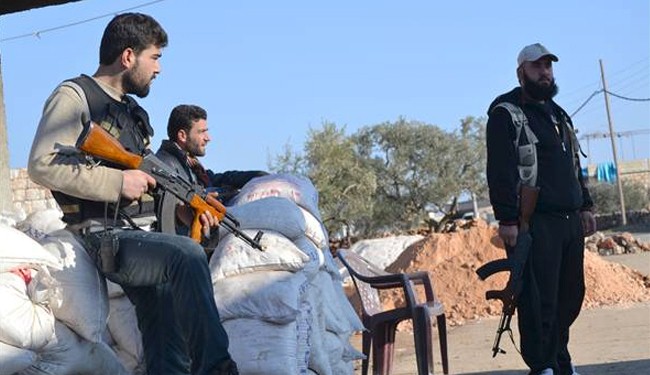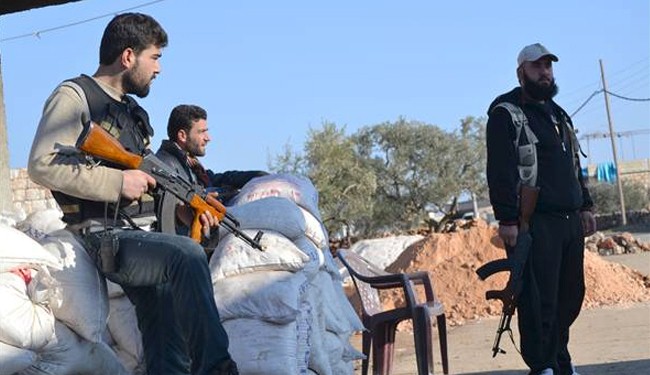 The so-called Islamic State of Iraq and the Levant (ISIL) and the Free Syrian Army (FSA) have resumed their heavy clashes in areas near Idlib in the northwestern parts of Syria, reports say.
The ISIL-FSA clashes erupted after the FSA targeted the ISIL's concentration centers with semi-heavy and heavy weapons as well as artillery units. Tens of militants from both sides have been killed and dozens more injured in the heavy clashes.
Meantime, in the northern Hasaka province, the ISIL has been preparing itself for attacking the two towns of Tal Hamis and Tal Barak which are under the control of its rival militant group, the so-called Islamic Front.
In Deir al-Zour, ISIL and the other militant groups also fiercely clashed as the Islamic Front regained control over several areas after warning ISIL.
In January, FSA executed a senior commander of ISIL in Idlib countryside. Abu Abdollah al-Tunisi, the ISIL ringleader, has been executed in Harem region in Idlib countryside, ISIL sources said.
After more than two years of fighting side-by-side and leading one of the bloodiest conflicts in the recent history of the Middle-East, al-Qaeda affiliated groups have been making increasing moves against each other in the last few months.
Militants in Syria have been committing numerous war crimes against people and Syrian army soldiers throughout the country during their bloody war.
Sources said the number of antigovernment combat factions has reached 1750, including the FSA, ISIL, and other groups working for different agendas.
Syria has been gripped by deadly unrest since 2011. More than 130,000 people have been killed and millions of others displaced in the violence.