Middle East
ISIL has lost up to 25 percent of its territory in Iraq: Pentagon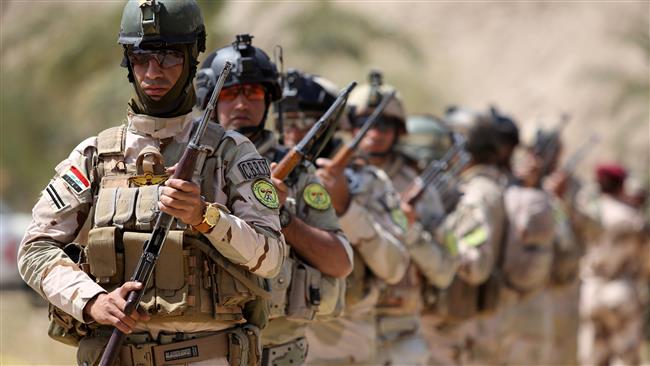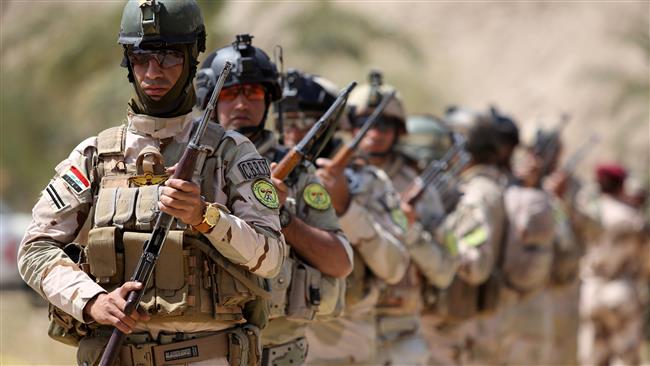 The US Department of Defense says the ISIL terrorist group has lost up to 25 percent of the territory it has seized in Iraq.
Pentagon spokesman Colonel Steve Warren said on Monday that the Iraqi army backed by volunteer forces liberated some 13,000 to 17,000 square kilometers (5,000 to 6,500 square miles) of territory in northern Iraq.
"ISIL is now being slowly pushed back," he said, adding, "Iraqi security forces and coalition airpower have unquestionably inflicted some damage on ISIL," in reference to a group of countries carrying out airstrikes against what are said to be ISIL positions in Iraq.
An Iraqi Shia fighter prays after the liberation of city of Tikritو March 31, 2015. (© AFP)
ISIL started its campaign of terror in Iraq in early June 2014, when they began sweeping through parts of the country's Sunni Arab heartland.
Iraqi soldiers, police units, Kurdish forces, and Shia and Sunni volunteers have been engaged in joint operations to drive the terrorists out of the areas they have seized.
On March 31, Iraqi Prime Minister Haider al-Abadi said government forces, backed by Shia and Sunni volunteer forces, had managed to retake control of the northern city of Tikrit, an ISIL stronghold, after heavy battles.
The Iraqi government forces, backed by tribal fighters, are now preparing to launch an operation to take back the town of Albu Faraj in the troubled western province of Anbar.
Anbar's provincial governor, Suhaib Ismail al-Rawi, says three regiments of Iraqi security forces have arrived in the city of Ramadi, Anbar's capital, to participate in the offensive to recapture Albu Faraj.