Syria
ISIL in Serious Trouble in Southeastern Deir Ezzur as Syrian Army Recaptures Several Regions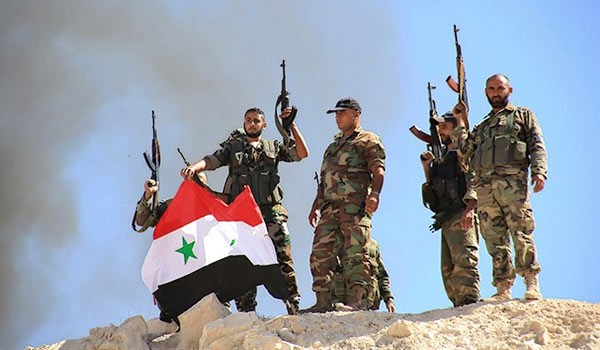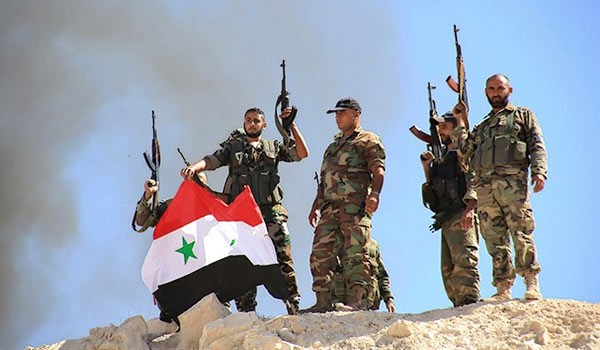 The Syrian army men stormed ISIL's positions in a region between the towns of Albu Kamal and al-Mayadeen in Southeastern Deir Ezzur, capturing more villages and towns on Tuesday.
The army pushed Northwest of Albu Kamal towards the town of al-Asharah, managing to take full control of al-Asharah, and paving their way to seize several other towns in Deir Ezzur province.
The pro-government troops had liberated the towns of al-Qaribah, Diblan, Sabikhan, al-Shakmeh, Al-Duwayr, Suwaydan and Mahkan after a short battle with the ISIL militants.
The army men killed or injured tens of ISIL terrorists and seized a large volume of arms and ammunition, six tanks and tens of missiles in the attack.
The army troops further destroyed 50 military vehicles equipped with heavy weapons, 17 bomb-laden suicide vehicles, 8 personnel carriers and discovered a number of ISIL's tunnels and hideouts.
Field sources confirmed that Abu Yusuf Araghi, the commander of bomb-laden suicide vehicles units, Ibrahim Ramadhan Sheikh, an emir of ISIL's council, Abu Haziqa al-Araghi, a senior ISIL field commanders and Mustafa Abdul Jabbar, the religious leader of the terrorist group in Syria were among the killed terrorists.
According to battlefield reports, the ISIL is now in trouble in Southeastern Deir Ezzur, as the Syrian Army and its allies close in on the terrorist group's last positions in the province.
A military source said on Monday that the US-backed Syrian Democratic Forces (SDF) moved towards the Syrian Army troops' positions in regions close to the town of Albu Kamal, increasing the possibility of direct confrontation with the pro-government forces,
The SDF managed to decrease their distance to the army positions in the newly-freed town of Albu Kamal at the border with Iraq, the source said.
The source added that the SDF deployed near the army men's positions at border with Iraq after imposing control over Halouni and al-Qarah regions.
Direct confrontation is growing more likely between the army troops and the SDF as the pro-government forces are carrying out mop-up operation in regions near Albu Kamal.