Iraq
ISIL Issues Banknotes in Western Iraq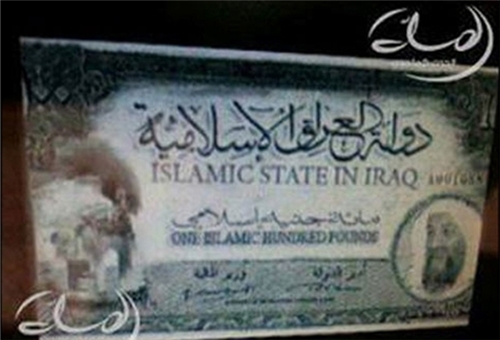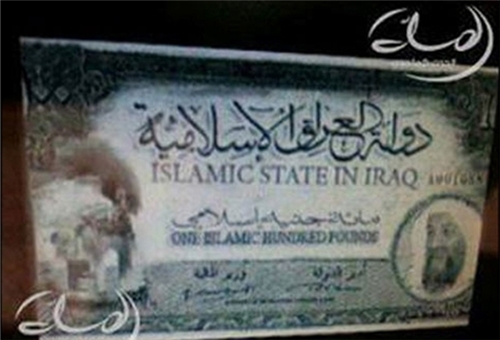 The Islamic State of Iraq and the Levant (ISIL, also known as ISIS) terrorist group released some banknotes in the restive al-Anbar province, Western Iraq, with the image of al-Qaeda's killed leader Osama Bin Laden on its front.
The note which is called the 'ISIL dinar' also bears the signatures of the terrorist group's ringleader and finance minister without naming them.
Leader of the Anbar Salvation Council Sheikh Ahmed Abu Risha provided a photo of the notes published in Anbar province to the media.
He described the notes as evidence of the presence of the terrorist ISIL members in Anbar province, and underlined the necessity of cooperation between Iraq's police force and the tribes residing in the Western province to uproot terrorism and establish security in the region.
Anbar province has been the scene of fierce clashes that flared up after Iraqi police dispersed an anti-government protest site outside Ramadi in late December last year.
In January, Iraqi Prime Minister Nuri al-Maliki urged the people of Anbar to continue fighting al-Qaeda militant group, and called for the world to support the "war against terrorism."
"We call on the sons of the tribes in Fallujah, Saqlawiyah in Anbar province and in Nineveh province to take a firm stance in order to expel the terrorists from their areas so that peace would prevail there," Maliki said in a weekly televised speech.
Iraq is witnessing its worst violence in recent years. According to the UN Assistance Mission for Iraq, a total of 8,868 Iraqis, including 7,818 civilians and civilian police personnel, were killed in 2013, which is the highest annual death toll in years.