Middle East
ISIL issues new deadline to kill Jordanian pilot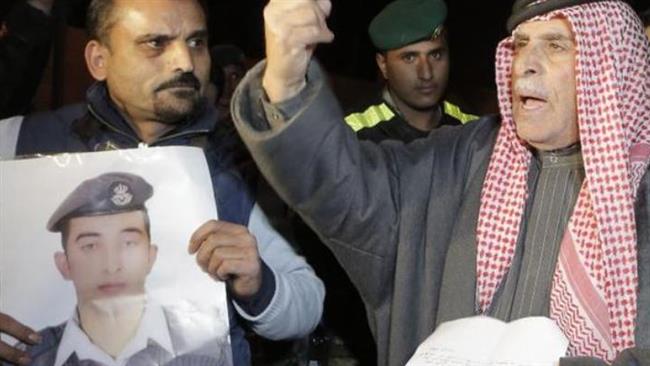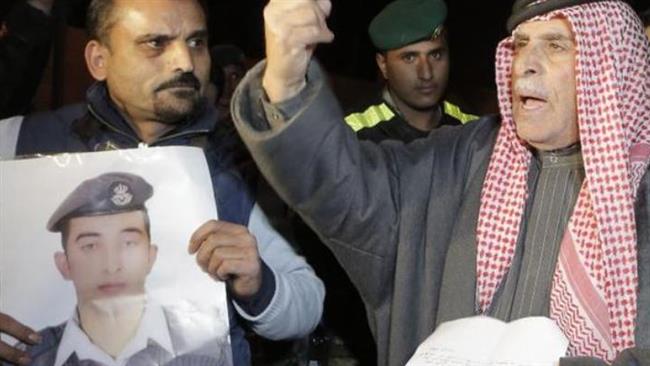 The Takfiri ISIL terrorist group has threatened to execute a captured Jordanian pilot if Amman fails to hand over a female terrorist linked to the ISIL in exchange for a Japanese hostage by a Thursday deadline.
In a new audio recording released by ISIL-linked Twitter accounts, a voice identifying itself as Japanese freelancer Kenji Goto, who is also held hostage by the ISIL, said, "If Sajida al-Rishawi (the female terrorist) is not ready for exchange for my life at the Turkish border by Thursday sunset, 29th of January, Mosul time, the Jordanian pilot Maaz al-Kassasbeh will be killed immediately."
It is the first communication since the previous 24-hour deadline for Rishawi's release expired at around 1400 GMT Wednesday.
Japan's Chief Cabinet Secretary Yoshihide Suga stated that the recording seemed genuine, adding, "We are in the process of confirming it, but it is highly probable that the voice is Mr. Goto's."
Sajida al-Rishawi is thought to have been behind an attack on a hotel in Jordan in 2005 and is on death row in Jordanian custody.