Iraq
ISIL kills 300 Iraqi troops with chlorine gas: MPs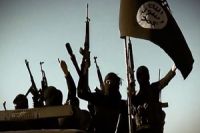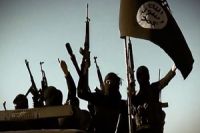 The Takfiri ISIL terrorists have killed at least 300 Iraqi soldiers in a chlorine gas attack on an army battalion in the western al-Anabr Province, Iraqi lawmakers say.
According to Press TV, the lawmakers added that the ISIL militants used the chemical gas against Iraqi soldiers in Saqlawiya district of the northern town of Fallujah.
It is not yet clear when the deadly incident took place.
The ISIL Takfiris, funded by some Western powers and their regional allies, have committed heinous crimes and threatened all communities, including Shias, Sunnis, Kurds, Christians and Izadi Kurds, during their advances.
Meanwhile, Iraqi army officials said on Monday that at least 40 soldiers have been killed in clashes with the ISIL terrorists in the town of Sijir in Anbar Province.
Officials said the terrorists also captured nearly 70 other troopers on Sunday who have likely been transferred to the nearby city of Fallujah.
This comes as Iraqi army spokesman Lieutenant General Qassim al-Moussawi said on Sunday that the government forces managed to liberate overnight as many as 400 troops who had been surrounded by ISIL terrorists three days ago in Sijir.