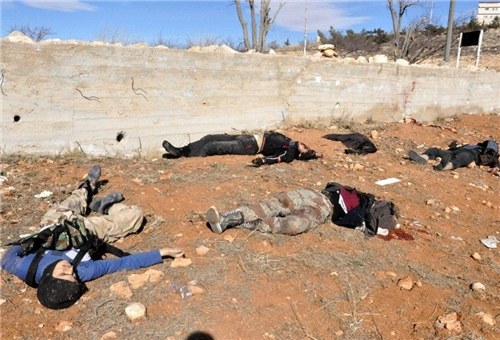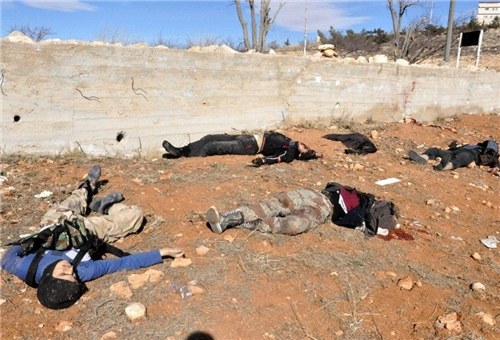 The ISIL Takfiri group executed at least 45 of its own members, after they escaped from the battlefield in Iraq's Western Anbar province.
Reports coming out of the province said that the terrorist group killed nearly 50 of its own members for refusing to fight and fleeing the battlefield in Heet district, after receiving a major blow from the Iraqi soldiers.
The ISIL terrorists have suffered major losses over the past days, as the Iraqi troops continue to gain more ground in their fight against the Takfiri group across Iraq.
Iraqi Kurdish fighters recenly liberated the Northwestern town of Sinjar in Iraq's Nineveh province from the Takfiri militants.
The crisis in Iraq escalated after the ISIL militants took control of Mosul in a lightning advance on June 10, which was followed by the fall of Tikrit, located 140 kilometers (87 miles) Northwest of the capital, Baghdad.
Soldiers of the Iraqi army and Peshmarga have been engaged in heavy fighting with the militants on different fronts and have so far been able to push them back in several areas.