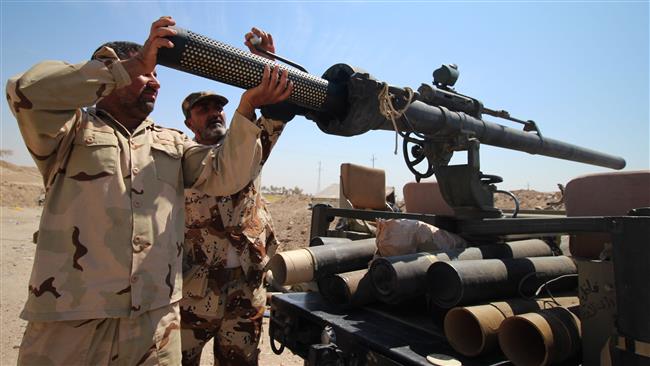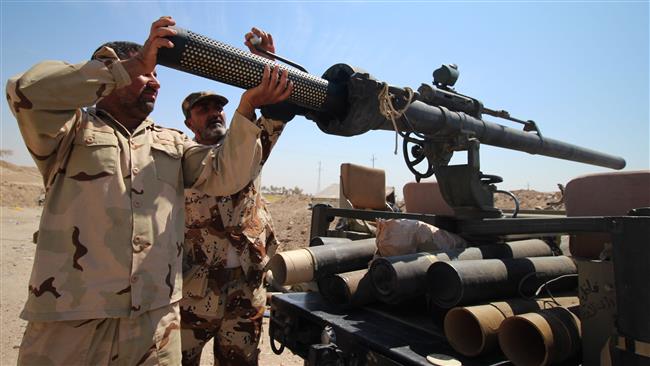 Security officials in Iraq say dozens of ISIL senior leaders have escaped from the Anbar province to Nineveh province and Syria due to the "significant progress" of Iraq's army in the region.
Commander of the 7th Division of the Iraqi Army Major General Nauman Abdul Zoubi said on Sunday that "large fractures in ISIL ranks, as well as large losses of lives and equipment," also forced Arab and foreign senior leaders of the terrorist group to flee to the northern Iraqi province of Nineveh and the Syrian northeastern city of Raqqa, Iraqi News online newspaper reported.
Meanwhile, Commander of the Iraqi Federal Police Forces Lieutenant General Raed Shaker Jawdat said that security forces slew six ISIL militants, including "three snipers in Husaybah in eastern Ramadi".
The forces also dealt with a car bomb and destroyed two vehicles carrying Kornet rockets in the same area. They killed three more ISIL terrorists who were attempting to infiltrate into one of the areas in Husaybah, Jawdat further said.
On Saturday, the leader of al-Hashed al-Shaabi volunteers in Iraq's eastern province of Diyala Jabbar Maamouri said that Abdul Razzaq, the so-called "ISIL slaughterer", was killed in a military operation in Saqlawiyah district in Anbar province.
"He had beheaded more than 20 people from the people of Saqlawiyah over the past months, and dismembered their bodies under flimsy pretext," Maamouri said.
The northern and western parts of Iraq have been plagued by violence ever since the Takfiri ISIL militants began their march through the Iraqi territory in June 2014.