Iraq
ISIL Loses Last Headquarters in Iraq's Diyala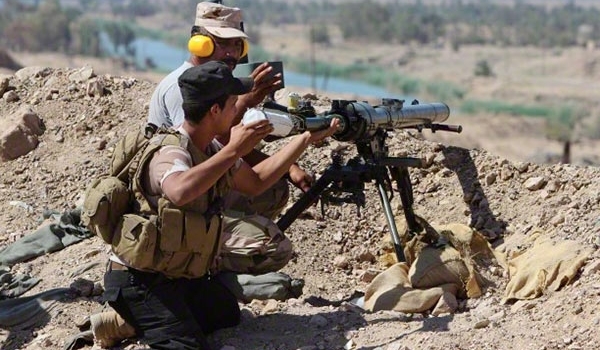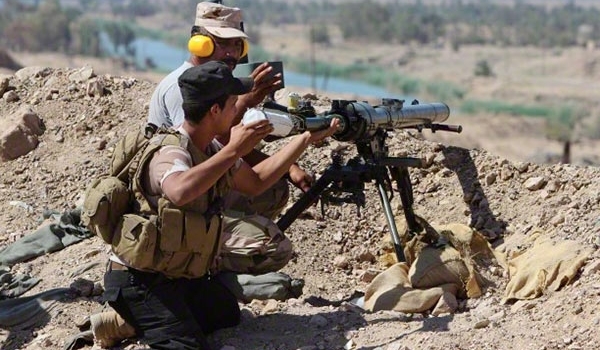 The Iraqi security forces captured the main ISIL base in the Eastern Diyala province and purged the terrorists from the region.
The successful operations of the Iraqi army and popular forces in the strategic town of al-Matibjah on the border of Diyala and Salahuddin provinces led to the freedom of the town and cleaning up the terrorists from the region.
During the operations in Matibjah and its surroundings, also tens of ISIL terrorists were killed and 5 training centers of the terrorist group were destroyed completely.
Last month, the Iraqi army attacks in the Eastern province of Diyala killed 300 Takfiri terrorists from different nationalities.
Abdol Amir al-Zaidi, the commander of Iraq's Tigris operations, was quoted as saying by Sumeriya News that his forces have killed over 100 foreign non-Arab terrorists and 200 Takfiri terrorists with different Arab nationalities.
He added that the non-Arab terrorists were from the European and Asian countries, most of them ISIL ringleaders.
The Iraqi forces liberated the entire Diyala province from the control of the ISIL terrorists in January.
The Iraqi Badr Organization announced at the time that it has regained control of different regions in Diyala province.
The ISIL Takfiri terrorists currently control a shrinking part of Syria and Iraq. They have threatened all communities, including Shiites, Sunnis, Kurds, Christians, Ezadi Kurds and others, as they continue their atrocities in Iraq.
Senior Iraqi officials have blamed Saudi Arabia, Qatar, and some Persian Gulf Arab states for the growing terrorism in their country.
The ISIL has links with Saudi intelligence and is believed to be indirectly supported by the Israeli regime.