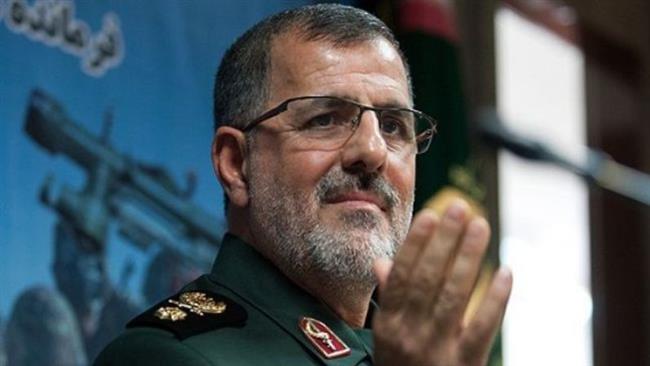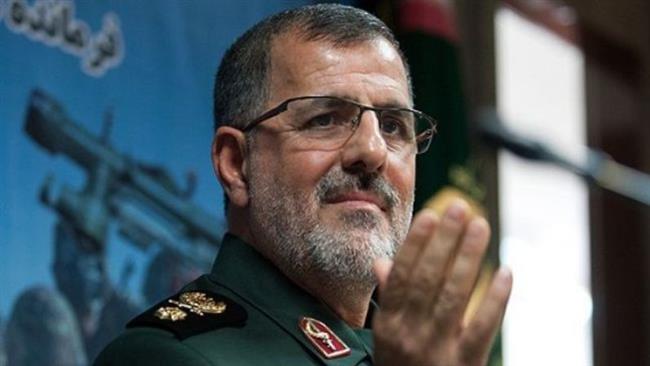 A senior Iranian military commander says the Islamic Republic does not see the ISIL Takfiri terrorist group as a threat to the country.
"The Armed Forces of the Islamic Republic of Iran do not allow such threats," commander of the Islamic Revolution Guards Corps' (IRGC) Ground Forces Brigadier General Mohammad Pakpour said on Tuesday.
He added that IRGC forces are doing their utmost to defend the country.
"We have no concerns about ISIL threats," the Iranian commander pointed out.
Pakpour's remarks came after Iranian Armed Forces' Chief of Staff Major General Hassan Firouzabadi told reporters on June 2 that the ISIL Takfiri terrorists do not dare approach the Islamic Republic borders.
"We are determined to destroy ISIL if it makes it to within 40 kilometers of any of our borders," the top Iranian military official said.
Iran's Interior Minister Abdolreza Rahmani Fazli also said on May 25 that the Islamic Republic will step in if the ISIL Takfiris advance to within 40 kilometers of the country's borders.
Rahmani Fazli noted that Iran's border areas with Iraq may be affected by ISIL operations, but no move has so far been made against Iran's security in the border regions due to the presence of the country's troops on the ground.
The northern and western parts of Iraq have been witnessing violence and chaos since ISIL militants started their campaign of terror in early June 2014. Iraq's army has been joined by Kurdish forces, as well as Shia and Sunni volunteers in operations to drive the ISIL terrorists out of the areas they seized.
ISIL militants have been committing atrocities against all minority groups in the region. They currently control some areas of Iraq and neighboring Syria.