Iraq
ISIL recruiting children in 100 countries: Iraqi premier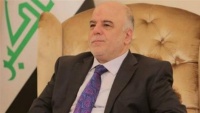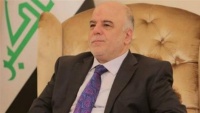 Iraqi Prime Minister Haider al-Abadi says the ISIL Takfiri group is recruiting children in 100 countries to commit terrorist acts in the countries where the terrorist group is operating.
According to Press TV, the Iraqi premier stressed on Monday that the terrorist group "conducts organized recruitment for children in 100 countries," adding, "The exploitation of children for murder is a heinous crime."
The so-called Syrian Observatory for Human Rights said in March that the ISIL terrorist group had recruited at least 400 children in conflict-hit Syria in 2015, and exposed them to the Saudi-backed ultra-extremist Wahhabi ideology and military training.
The UK-based group also said that the children, all aged under 18, had been recruited mainly in the eastern Syrian cities of al-Mayadin and al-Bukamal near the border with Iraq.
Abadi also said that each month, an average of 40 terrorists from other countries enter Iraq to carry out bomb attacks.