Syria
ISIL Retreats from More Positions under Syrian Army Attacks in Sweida Deserts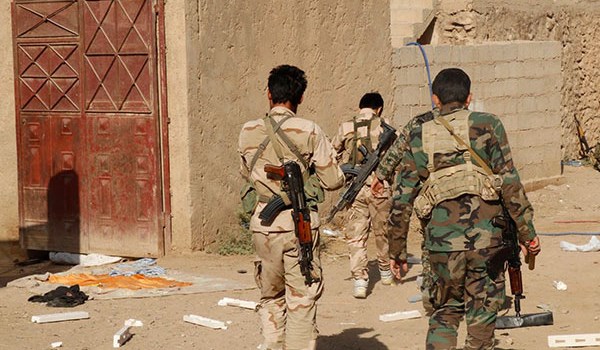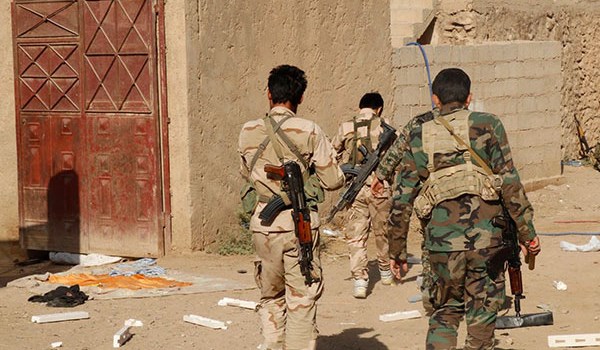 The Syrian Army troops continued storming ISIL's strongholds in the Eastern deserts of Sweida, tightening noose on the terrorists after destroying a main base in Toloul al-Safa on Monday.
The army units engaged in fierce clashes with ISIL in the rocks in Tal Abu Qanem region in Toloul al-Safa in the Eastern desert of Sweida, inflicting heavy casualties on them.
In the meantime, the army's artillery and missile units and aircraft pounded ISIL's positions and movements in the rocky areas in Toloul al-Safa.
Other units of the army attacked ISIL's defense lines near Khirbet al-Hawi in Toloul al-Safa, damaging a main base and a military vehicle and killing a number of terrorists.
A field sources reported that the army has reinvigorated its positions all around Toloul al-Safa, and tightened the noose on the terrorists, adding that the army units have, thus far, repelled several offensives of the ISIL aimed at breaking government forces' siege on Toloul al-Safa.
On Sunday, the army soldiers, backed up by artillery units and Air Force, engaged in heavy fighting with ISIL in Toloul al-Safa in Eastern Deserts of Sweida and seized control over Qabr Sheikh Hossein and Torbet al-Hawi.
The army men further advanced 2km towards Hawa Hossein West of Toloul al-Safa from their positions in newly-captured Qabr Sheikh Hossein.
A Syrian military commander, meantime, said that ISIL is now trapped in a small region covering a 600-800 sq/km area following the army's recent advances in Toloul al-Safa.