Syria
ISIL Suffers Heavy Casualties in Syrian Army Operation in Deir Ezzur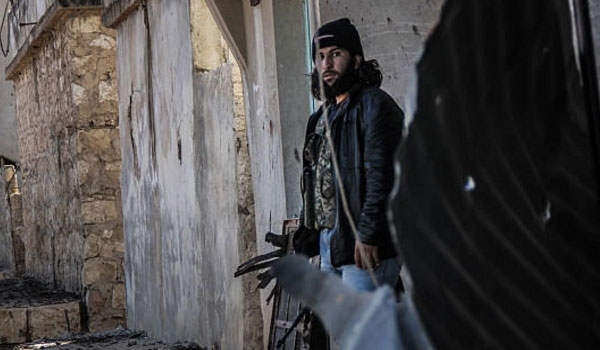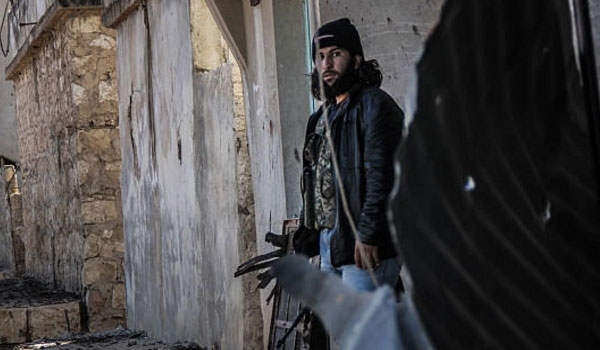 ISIL suffered heavy casualties and its military hardware sustained major damage in the Syrian Army troops' operation that lifted terrorists' siege on Deir Ezzur city on Tuesday, the Russian Defense Ministry said in a statement.
The statement said that 12 armored vehicles, including four tanks, six artillery and mortar firing positions, a command post and a communication center as well as three ammo depots were destroyed, and more than 200 terrorists were killed during the Deir Ezzur operation.
The Russian Defense Ministry said on Tuesday that the ISIL terrorists in the Eastern province of Deir Ezzur were taken by surprise when their positions came under heavy attack by the Russian Navy deployed in the Black Sea.
A Russian Black Sea Fleet frigate struck an area near the town of al-Shoula held by ISIL terrorists mostly from Russia and CIS countries with Kalibr cruise missiles, the Russian Defense Ministry stated.
"On September 5, the Admiral Essen frigate of the Russian Black Sea Fleet that has been carrying out missions (…) in the Mediterranean launched strikes with sea-based Kalibr cruise missiles on the ISIL terrorist group's targets near Deir Ezzur. Kalibr cruise missiles were launched on verified ISIL's targets based on information received by means of reconnaissance from several channels," the ministry said.
The Russian ministry added that dozens of terrorists were killed, as well as ISIL's command posts, a communications center, a facility repairing terrorists' armored vehicles, arms and ammunition depots were destroyed in the vicinity of Deir Ezzur, adding that the effectiveness of the missile strike was confirmed by UAV reconnaissance.
The missile strike thwarted terrorists' plans to regroup and boost their positions near Deir Ezzur, which has been besieged by the ISIL since 2013.
The 'Admiral Essen' is one of Russia's most modern warships, the second of the Admiral Grigorovich class to set sail. It carries 8 vertically-launched Kalibr cruise missiles and previously fired them at ISIL forces in May and June.
On Tuesday, the army troops entered the 137th Artillery Brigade Base in the Western outskirts of Deir Ezzur city, lifting the ISIL terrorists' siege of the city after approximately 1,100 days.
The army soldiers, backed up by the country's Air Force and Russian fighter jets, prevailed over the last strongholds of ISIL in the Western outskirts of Deir Ezzur city and reached positions of their comrades in the 137th Artillery Brigade Base, the sources said, adding that ISIL's siege of Deir Ezzur city has ended after more than three years.
The sources added that a number of the army forces and military vehicles entered the 137th Artillery Brigade Base via a newly-set corridor.