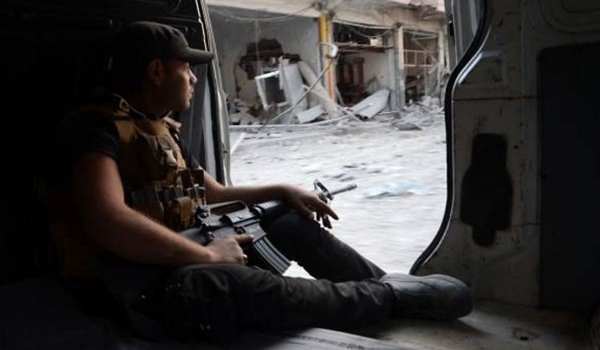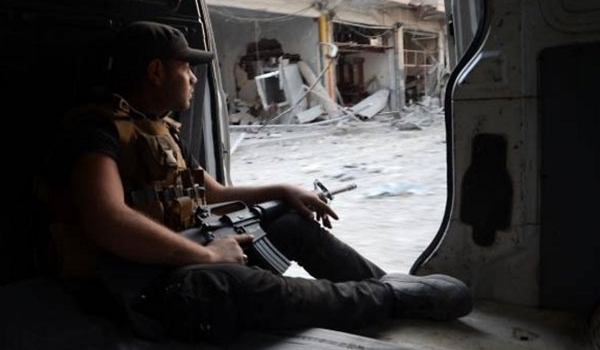 The Syrian Army troops repelled ISIL's large-scale offensive to retake lost lands in Aqayrabat region in Eastern Hama, inflicting major losses on the terrorists, a well-informed military source reported on Saturday.
The source said that while a large number of ISIL terrorists have fled their last positions in Aqayrabat region towards Idlib, the remaining pockets of the terrorist group launched large-scale attacks on the pro-government forces' positions to beat the army men back and regain control over the lost lands.
The source added that the army men fended off ISIL's attacks, killing and wounding a large number of them and destroying their military hardware.
The source further said that Aqayrabat and its surrounding areas will be purged of terrorists soon following the army advances East of al-Salamiyah town.
The source went on to say that the ISIL is using women and children for suicide attacks in Eastern Hama facing the army men difficulty in repelling terrorists' attacks.
Field sources reported on Friday that a small number of Syrian Army soldiers repelled a large-scale ISIL attack at a key town near the provincial borders of Homs and Hama provinces in Aqayrabat region.
"Some twenty five elite forces of the army known as ISIL hunters deployed in the village of al-Moshirfeh in Eastern Hama came under attack by 350 ISIL terrorists," the sources said, adding that the army soldiers managed successfully to fend off the terrorists' attack.
"The army units were supported by constant Russian airstrikes since only Russian airpower has the technological means to carry out precision night attacks," they added.