Iraq
ISIL Takfiris decapitate Muslim preacher in northern Iraq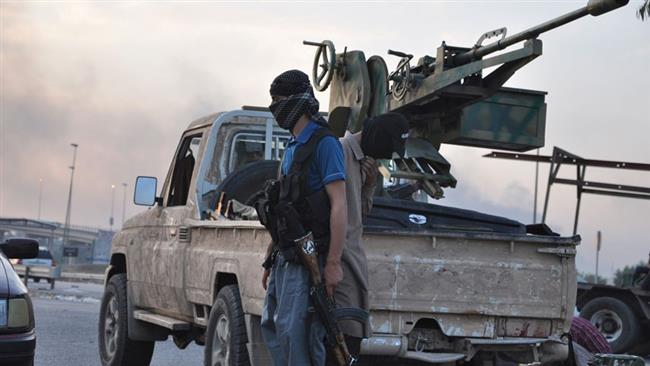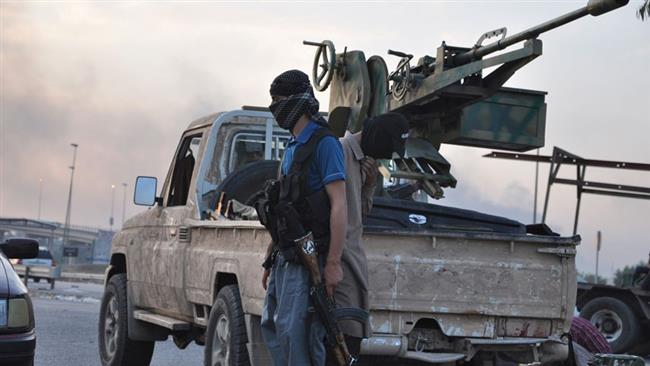 Members of the ISIL Takfiri group have executed a Muslim preacher in Iraq's northern city of Mosul as they seek to promote their own heavily distorted and austere interpretation of religious principles in the areas under their control.
A local source, speaking on condition of anonymity, said ISIL extremists decapitated Sheikh Mushir al-Naqshbandi, the imam of the al-Salehin Mosque, in the western al-Ghazlani neighborhood of the city, located some 400 kilometers (248 miles) north of the capital, Baghdad, on Thursday, Arabic-language al-Sumaria satellite television network reported.
The source added that the militants beheaded the clergyman in front of a large crowd of onlookers after accusing him of spreading religious teachings deemed as opposed to those of the Takfiris.
Meanwhile, Iraqi military aircraft carried out precision strikes against terrorist hideouts in the al-Rashad district of the town of al-Karmah, situated about 48 kilometers (30 miles) west of Baghdad. A total of 17 ISIL extremists were killed in the aerial attack.
Fighter from the Popular Mobilization units also managed to liberate al-Jarrah village northeast of Fallujah, located roughly 69 kilometers (43 miles) west of Baghdad.
Commander of Samarra Operations Major General Emad al-Zahiri said 10 ISIL terrorists were killed after Iraqi fighter jets struck an area west of the holy shrine city of Samarra. Three vehicles belonging to ISIL terrorists were also destroyed in the process.
Moreover, Iraqi security forces launched a barrage of artillery rounds at ISIL positions in the al-Sabihat and al-Na'miyah regions of Karmah, killing seven ISIL Takfiris.
Gruesome violence has plagued the northern and western parts of Iraq ever since ISIL launched its deadly terror campaign in June 2014, and took control of portions of Iraqi territory.
The Takfiri group has been committing heinous crimes against all ethnic and religious groups in Iraq, including Shias, Sunnis, Kurds and Christians. Units of army soldiers coupled with volunteer fighters are seeking to win back militant-held regions in joint operations.