Syria
ISIL Takfiris kill 120 Kobani civilians in single day: Report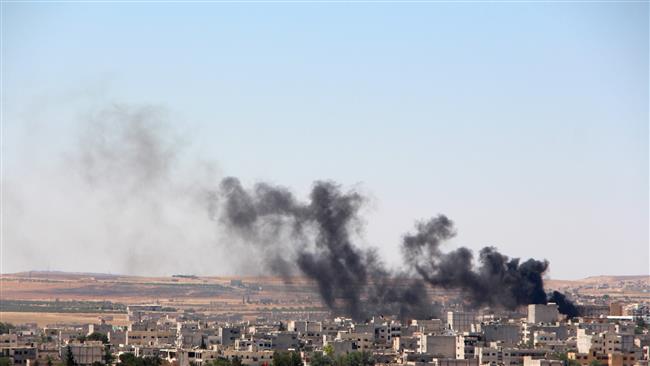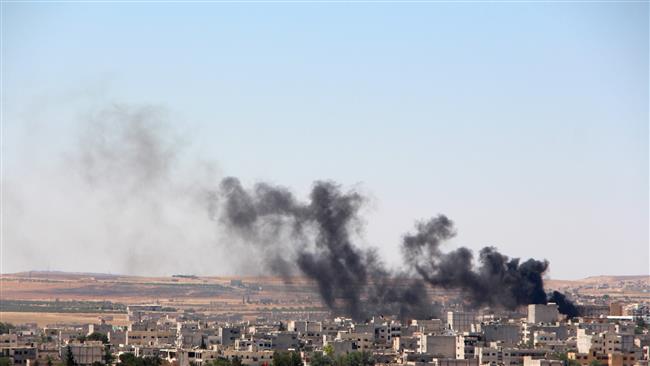 ISIL Takfiris have reportedly killed at least 120 civilians since re-entering the Syrian border town of Kobani on Thursday.
"According to medical sources and Kobani residents, 120 civilians were executed by IS (ISIL) in their homes or killed by the group's rockets or snipers," said Rami Abdel Rahman, director of the so-called Syrian Observatory for Human Rights, on Friday.
ISIL militants reportedly re-entered Kobani months after the Kurdish border town was cleansed of the terrorists.
He described the killings as one of the "worst massacres" the terror group has committed in Syria.
ISIL terrorists also executed another 26 civilians in a village near Kobani, the Observatory said.
"When they entered the town, the jihadists took up positions in buildings at the southeast and southwest entrances, firing at everything that moved," Abdel Rahman noted.
He said the bodies of civilians, including women and children, were found in their homes and in the streets.
"The jihadists knew that they could not stay and control the town in the face of the Kurdish forces. They came just to kill and strike a moral blow to the Kurds," Abdel Rahman underscored.
The development came as Kurdish forces had moved from Kobani to secure other ISIL-controlled areas in neighboring Raqaa Province.
Turkey has facilitated the re-entry of ISIL Takfiri militants into Kobani, according to Syrian media. Ankara has, however, rejected the report.
Turkey has also been one of the main supporters of the militancy against Syrian President Bashar al-Assad, with reports showing that Ankara actively trains and arms militants operating in Syria.