Syria
ISIL Taking Last Ditch Effort Not to Lose Bases in Eastern Hama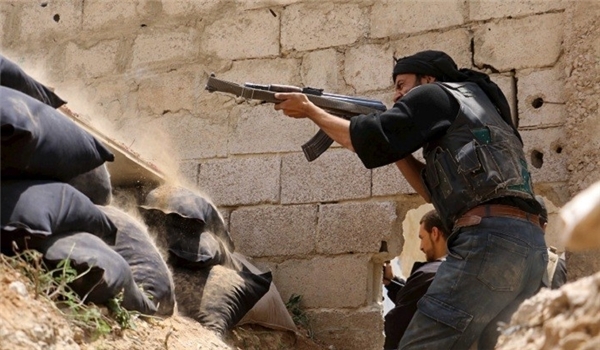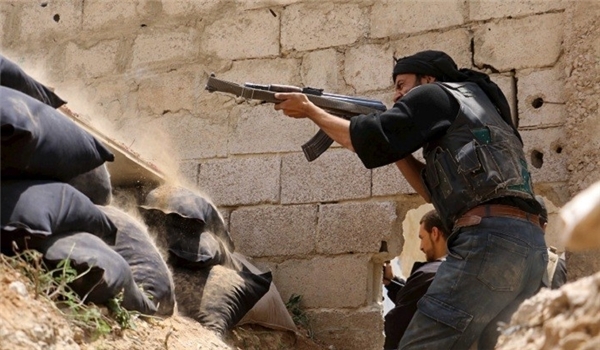 The Syrian army thwarted ISIL's attacks to reoccupy regions lost in Eastern Hama on Thursday, inflicting heavy damages and tolls on the terrorists.
The army soldiers engaged in fierce clashes with ISIL terrorists in the villages of Hamadi Omar, al-Awabed and Aqayrabat in Eastern Hama, killing and wounding a large number of them and forcing others to flee the region.
A military source confirmed ISIL's heavy defeat in its attacks against the Syrian army positions in Eastern Hama in the past few days, noting that the terrorist group sought to reoccupy the lost areas by collecting and regrouping members in different parts of Badiyeh (desert) region in Eastern Hama but failed.
Meantime, the army forces discovered and seized a big arms cache of the ISIL in the village of Qanbar near the town of Aqayrabat in Eastern Hama containing a large number of missiles and mortar rounds.
In a relevant development on Wednesday, the Syrian army troops continued to hit ISIL terrorists' defense lines hard in Eastern Hama, and imposed control over several villages.
The army units engaged in fierce clashes with the ISIL in remaining regions that are still under the control of the terrorists in Eastern Hama and seized control over the villages of Abu Ramal, al-Marami, Mas'oud and al-Tobileh.
ISIL suffered heavy casualties in the operation.
Other reports said on Wednesday that the army troops repelled a heavy attack of Al-Nusra Front (Tahrir al-Sham Hay'at or the Levant Liberation Board) on several positions of the pro-government forces in Southeastern Hama, inflicting heavy casualties on the terrorists.
The army soldiers engaged in fierce clashes with Al-Nusra terrorists and fended off their attack on the Syrian government forces' positions in al-Satahiyat region, killing and wounding a number of militants.