Iraq
ISIL terrorists kidnap 170 civilians in northern Iraq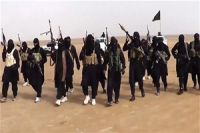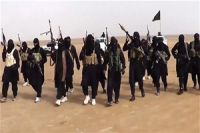 The Takfiri ISIL terrorists have abducted more than 170 civilians in the northern Iraqi province of Kirkuk after accusing them of burning the terrorist group's flag.
According to Iraqi security sources on Saturday, the ISIL terrorists kidnapped 170 civilians from the two villages of al-Shajra and Gharib west of Kirkuk.
An Iraqi military official told DPA on the condition of anonymity that: "The kidnapped people were taken to the (nearby) town of Hawijah, where ISIL operates a court and a prison."
In recent weeks, Iraqi forces have continued their gains against the Takfiri terrorists operating in the Arab country.