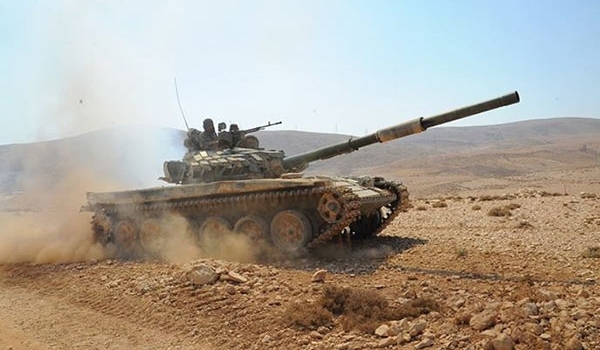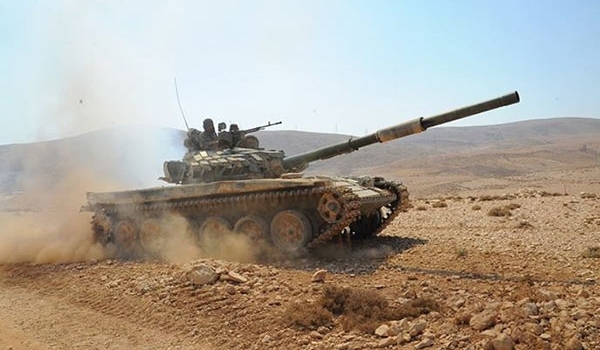 Fierce clashes resumed between the ISIL terrorists and the Syrian forces near Air Force Academy and al-Sfeira in Aleppo countryside that resulted in the killing and wounding of a large group of militants, field sources said on Wednesday.
The sources said that the Syrian army repelled the ISIL attack near Air Force Academy and killed tens of the terrorists in its counter-attack.
Meantime, the Eastern parts of al-Sfeira witnesses the army's crucial operation against the ISIL, whose members left behind dozens of dead and wounded comrades and retreated from the battlefront.
On Wednesday, the Syrian army launched another phase of its crucial operations to tighten noose around the Takfiri militants in Aleppo province, inflicting heavy losses on the militants in the early hours of the new round of fighting.
The army targeted terrorist positions in the neighborhoods of Salah Eddin, al-Lairamoun and al-Azamiyeh in Aleppo city.
The army also targeted terrorists from al-Nusra Front and the so-called "Ahrar al-Sham Islamic Movement" and "Nour Eddin al-Zanki Movement" in Khan al-Assal and near Bashkoui village in Northwestern Aleppo, destroying a number of their vehicles, some equipped with machineguns.