Iraq
ISIL under attack from two fronts in Iraq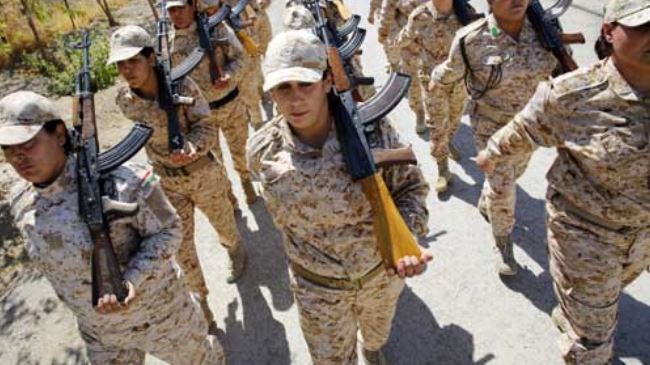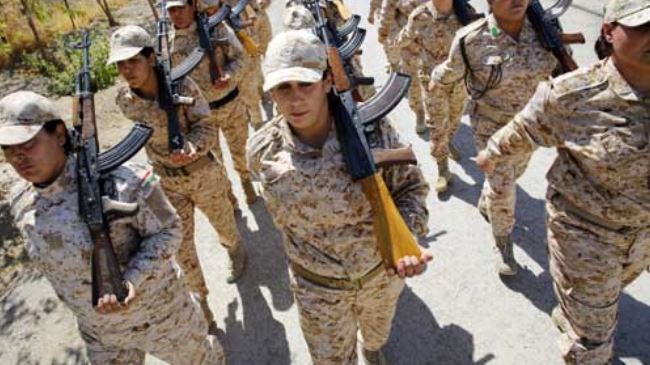 Kurdish Peshmerga forces and the Iraqi army have made advances in their offensive against ISIL Takfiri terrorists, Press TV reports.
On Saturday, Kurdish troops launched a major offensive near the northern city of Sinjar which was seized by Takfiri militants.
"The army have made tremendous advances… ISIL is in retreat and they are leaving their posts one after another," said Saad Mutalibi of the State of Law Coalition to the Press TV correspondent in Baghdad.
In August, the ISIL seized Sinjar, near the Syrian border, from the Peshmerga, and forced an exodus of its mostly Izadi Kurdish inhabitants.
The Takfiri militants also executed dozens of residents following the takeover of the town.
On Friday, The Iraqi army also retook several areas in the strategic oil rich city of Baiji.
Modad al-Asadi, a political analyst, told the correspondent that "The Iraqi army and security forces are inflicting heavy losses on militants and have made advances on several fronts. The army is now working on achieving another one in the Salaheddin province through librating Baiji. Gains in Baiji are the latest in the Iraqi army's achievements in battles against ISIL insurgents."
Baiji is placed on a main road to the northern city of Mosul, which is controlled by the ISIL extremists, and its liberation can choke off the supply lines of the militants.
The town fell into the hands of the ISIL several weeks ago, but Iraqi forces managed to prevent the ISIL terror group from taking over the Baiji refinery, which is the country's largest.
Iraqi army soldiers have been fighting the ISIL terrorists for nearly six months now. The troops have pledged to make more gains in their battle against the extremist group, which has large swathes of land under control in Iraq and Syria.
The ISIL militants have committed terrible atrocities in the two neighboring Arab countries, including mass executions and beheadings of local residents as well as foreign nationals.