Iraq
ISIL using social media to spread propaganda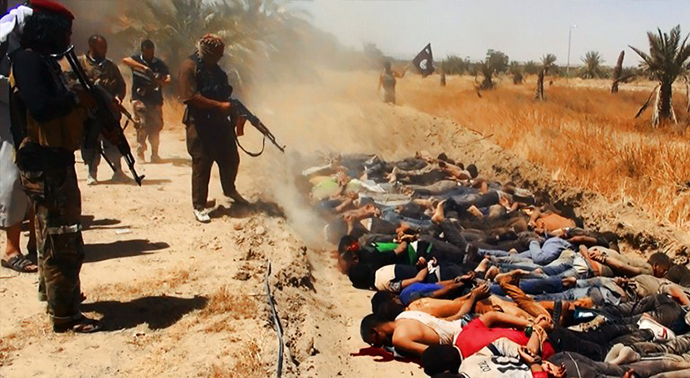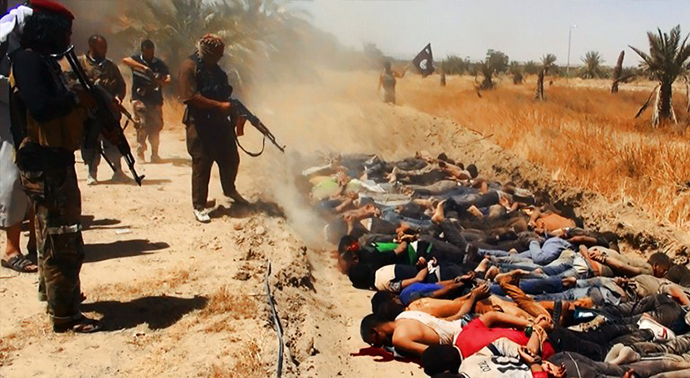 Militants from the al-Qaeda-linked Islamic State of Iraq and the Levant (ISIL) are using a variety of social media and internet tools to spread propaganda and advance their goals, a British newspaper says.
In a report on Wednesday, the Daily Telegraph said that social media is turning into "weapons" for the al-Qaeda-linked terrorist group.
Over the past few days, the ISIL Takfiri terrorist group has posted gruesome videos of their crimes on Facebook and Twitter, a move believed to be aimed at causing fear among Iraqis.
One of the videos released on Twitter shows that Takfiri ISIL militants allegedly executed 1,700 Iraqi soldiers.
Takfiri militants also posted a picture showing a crowd of men with jeans and Manchester United shirts, preparing to join the fight.
Facebook said it was concerned by the behavior of Takfiri militants on its site. Twitter has also suspended some accounts.
In response to the terrorist group's move to post gruesome videos and pictures, Iraq has ordered domestic internet providers to close access to social media accounts.
This is not the first time that the ISIL uses social media to advance its goals as it had previously posted videos on the internet to recruit militants.
Iraqi forces continue their battle against the so-called Islamic State of Iraq and the Levant (ISIL) Takfiri group as the militants are advancing in Iraq and threatening to take their acts of violence to several Iraqi cities, including the capital, Baghdad.