Africa
ISIL's Algeria Offshoot Beheads French Hostage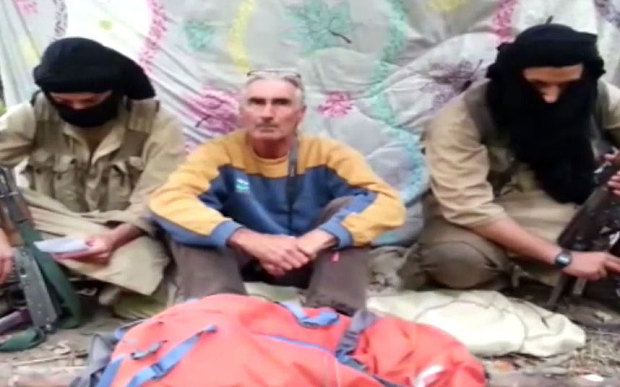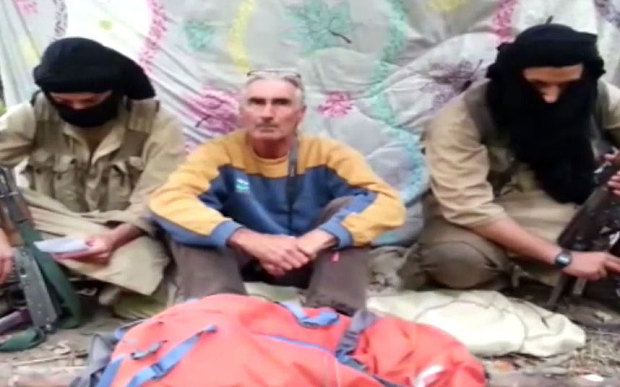 An Algerian offshoot of the so-called Islamic State in Iraq and the Levant terrorist group who abducted French tourist Herve Gourdel announced it has killed him after France refused to end its airstrikes against ISIL in Iraq.
ISIL's Algeria Offshoot Beheads French Hostage
The group calling itself Jund al-Khilafah (Soldiers of the Caliphate) released a video titled "A message in blood to the French government" that appears to show the beheading of the 55-year-old mountaineering guide, from Nice.
It begins with a clip of French President François Hollande before showing Gourdel on his knees with his hands behind his back, surrounded by four masked gunmen.
One of the terrorists reads a speech in Arabic in which he denounces the intervention of the "French criminal crusaders" against Muslims in Algeria, Mali and Iraq.
The Frenchman had told his family that he loved them just before the militants made their statement.
The group abducted Gourdel on Sunday while he was hiking with Algerian friends in the mountainous northeastern region of Kabylie, and a day later gave France a 24-hour deadline to stop the airstrikes which it began last week.