Syria
ISIL's Command Base, Operation Room in Eastern Homs Destroyed in Syrian Air Raids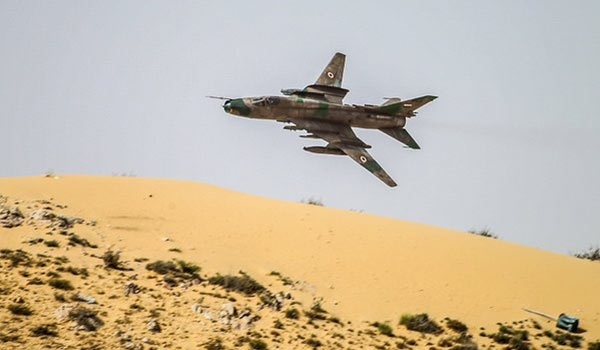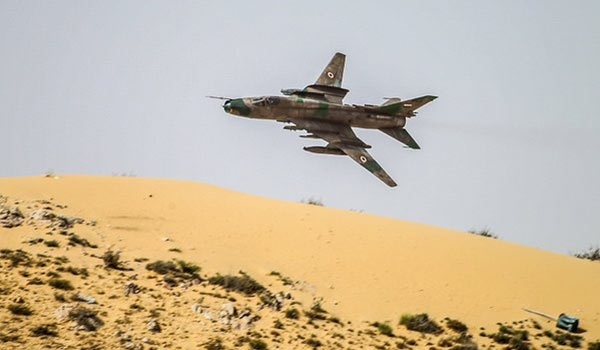 The Syrian Air Force carried out tens of combat sorties over ISIL's movements and gatherings near the T4 airbase in the Western deserts of Palmyra (Tadmur), destroying a command base and an operation room of the terrorists.
The army aircraft pounded ISIL's defense lines and concentration centers to the West of Palmyra as well as its movements and roads in Tadmur Badiyeh (desert), near T4 military airport and Jahar gas field, destroying a command base, an operation room and a convoy of ISIL vehicles that included a number of armored vehicles equipped with advanced weapons and missile launchers.
On Saturday, the Syrian Army troops, backed up by the Russian and Syrian fighter jets, started a fresh round of anti-ISIL operation to the West of Palmyra, capturing more lands in the region.
The Army soldiers engaged in fierce clashes with ISIL near T4 airbase and al-Bardeh region, killing a large number of terrorists and driving the rest of them out of more positions in Eastern Homs.
The Syrian and Russian warplanes carried out tens of combat sorties over ISIL's gatherings and movements near Palmyra and energy fields near the city and al-Bardeh.
Meantime, a military source said that the ISIL was after capturing T4 airbase and then the town of al-Quaryatayn, but the Syrian and Russian warplanes foiled plans of terrorists in preemptive strikes.
According to another military source, the first phase of the army's special operation in Eastern Homs was aimed at capturing the Jazal mountain and Al-Maher gas fields to liberate these sites from ISIL's control.