Syria
ISIL's Command Center Destroyed in Popular Uprising in Eastern Syria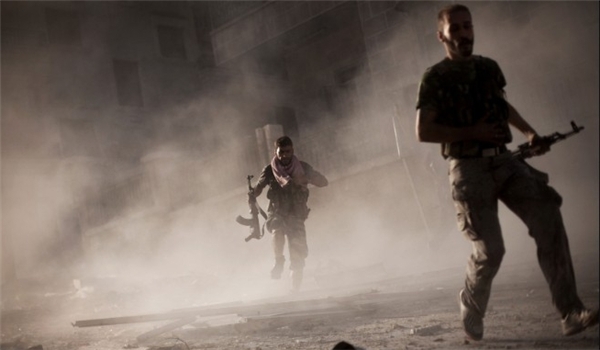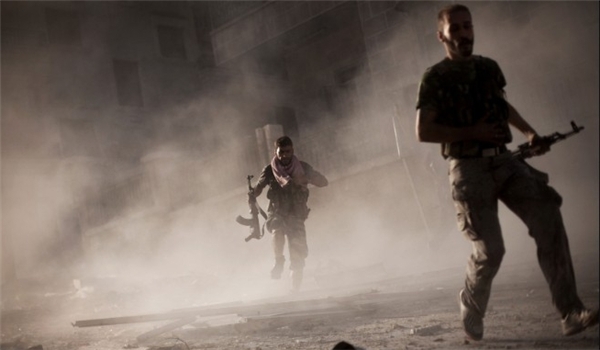 People in the Eastern province of Deir Ezzur raided an ISIL command center, and killed all the terrorists inside, local sources reported on Wednesday.
The sources said that civilians in the town of Hajeen in Eastern Deir Ezzur stormed one of the command centers of ISIL's Islamic police and set it on fire, killing the entire terrorists inside.
The sources further added that a number of residents in the town of Qaranij in Eastern Deir Ezzur attacked an ISIL hideout and freed nearly 50 captives.
Also, residents of the village of Buqrus set fire at an oil tanker of ISIL, the sources said.
They went on to say that Abu Ma'az Ordoni, one of the security members of the ISIL in the regional governor's office, was killed by unknown attackers, adding that Ma'az's body was found near al-Qatar housings North of Deir Ezzur city.
Also, ISIL executed Ali al-Razi, one of its media staff, on charges of fleeing the region after a large number of ISIL commanders and fighters fled the region.
Relevant reports said on Friday that the Syrian fighter jets bombed ISIL's positions in the neighborhoods of al-Roshdiyeh and al-Huweiqa near Regiment 137 base, al-Mawared region, in al-Tayem region, Panorama base and the village of al-Masrab, killing a large number of terrorists, including a notorious commander nom de guerre Abu al-Abbas.
The sources further said that a group of villagers in the village of al-Hara near the town of Albu Kamal in Southeastern Deir Ezzur stormed a meeting of ISIL's commanders along the road connecting Albu Kamal to the border town of Qa'em in Iraq, killing Abu Omar al-Mesri and Abu Tariq al-Mesri and wounding several more.
In the meantime, the army engaged in fierce clashes with ISIL in al-Roshdiyeh, al-Maqaber (cemetery) region and in the region near Deir Ezzur airbase.